A new cathedral opens in Galway dedicated to Our Lady Assumed Into Heaven and Saint Nicholas.
The blessing of Galway Cathedral was performed by Cardinal Cushing, Archbishop of Boston as Representative of His Holiness Pope Paul VI. The mass was celebrated by His Eminence Cardinal Conway, Archbishop of Armagh and Primate of all Ireland.
It is the first cathedral church of the diocese of Galway to be dedicated to God under the title of Our Lady of the Assumption and St Nicholas.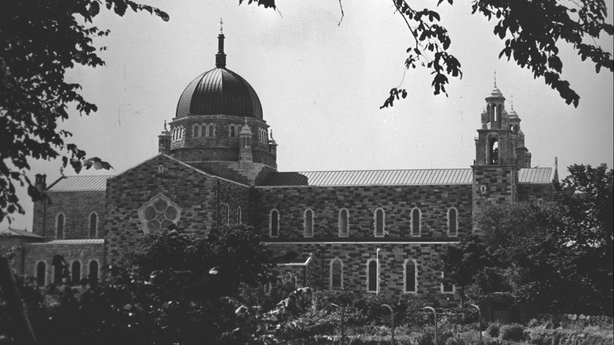 Galway Cathedral
Uachtarán na hÉireann Eamon de Valera was also in attendance.
A procession to the cathedral from the Convent of Mercy began at 11.35 am passing over the Salmon Weir Bridge to the front entrance of the cathedral for the blessing ceremony.
The new cathedral was constructed at a cost of over £600,000.
An RTÉ News report broadcast on 15 August 1965. The footage shown here is mute.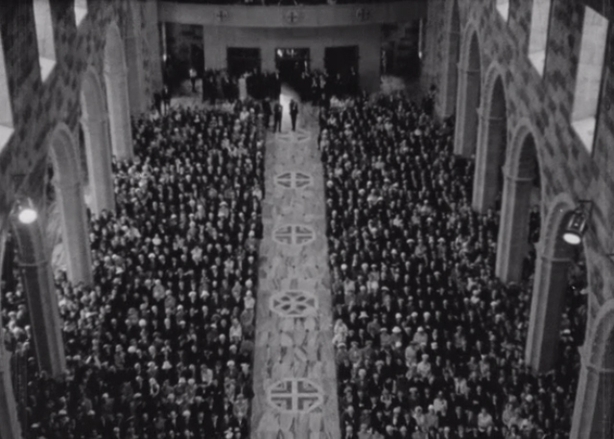 Interior of Galway Cathedral (1965)