Huge demand for Republic of Ireland clash with Romania supporters warned not to travel to Genoa without a match ticket.
The Football Association of Ireland (FAI) has been allocated 2,800 tickets for next Monday's World Cup match between the Republic of Ireland and Romania.
Speaking from Genoa, Joe Delaney of the FAI explains that the tickets will be made available to the die hard fans who are already in Italy. Given the scarcity of tickets and the high demand, his advice to fans back in Ireland thinking of travelling to Italy is clear.
Please don't travel unless you are in possession of a match ticket.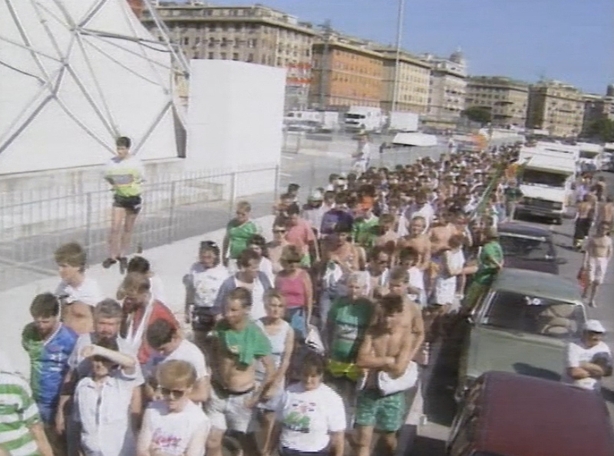 Republic of Ireland fans queue for tickets in Genoa (1990)
Queues grew from early morning in Genoa as the tickets went on sale and within a short time, the cheapest tickets at ten pounds each were sold out. While some are happy to have a ticket, there will be many disappointed fans.
An RTÉ News report broadcast on 23 June 1990. The reporter is Colm Murray.