Seán Bán Breathnach brings his SBB ina Shuí show to University College Cork.
After 186 episodes 'SBB ina Shuí' broadcast the show away from the RTÉ studios in Dublin for the first time. Here is the opening from the Aula Maxima in University College Cork with introductions from Seán Bán Breathnach (SBB) and Gráinne Uí Mhaitiú.
This episode of 'SBB ina Shuí' was broadcast on 12 January 1982.
Seán Bán Breathnach began working at Radio na Gaeltachta as a presenter when the station launched in 1972 and began presenting his own television show 'SBB ina Shuí' in 1976.
Seán Bán Breathnach is an unusual television star, in that he is a native Irish speaker who still lives in Cois Fharraige in the Connemara Gaeltacht and he does most of his work as a regular presenter on Radio na Gaeltachta.
RTÉ Guide, 23 November 1979
'SBB ina Shuí' aired from 1976 to 1982.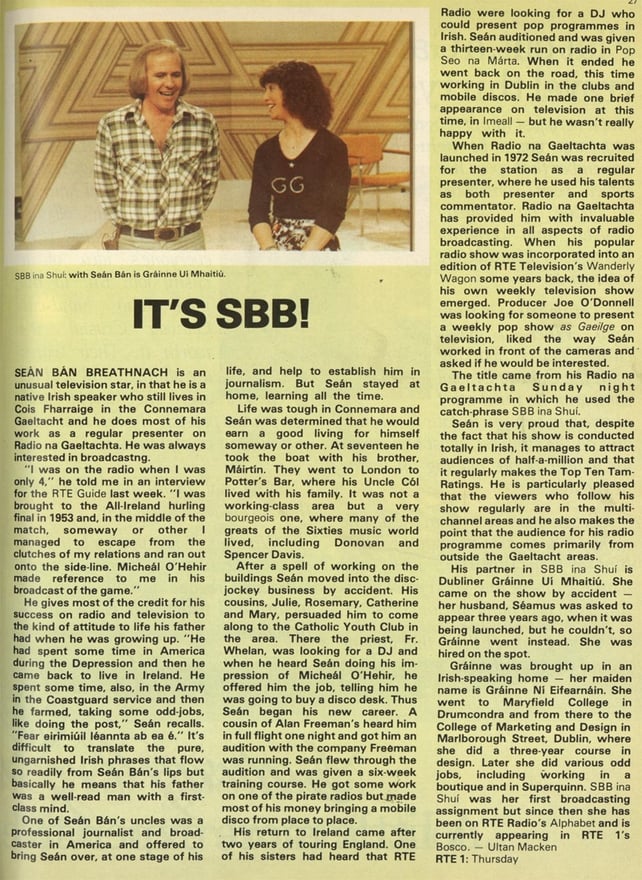 SBB ina Shuí, RTÉ Guide, 23 November 1979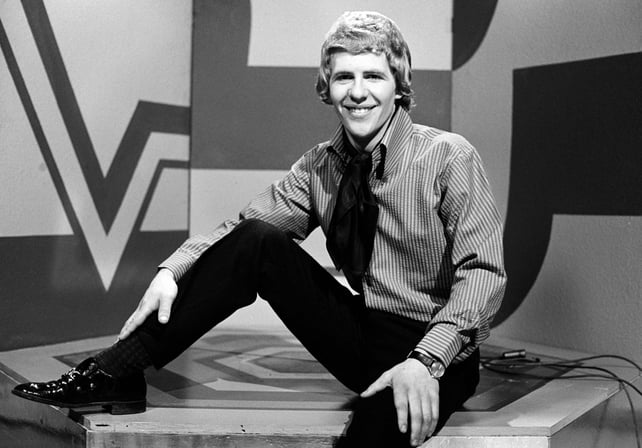 Seán Bán Breathnach during the recording of the television series 'Imeall' in 1969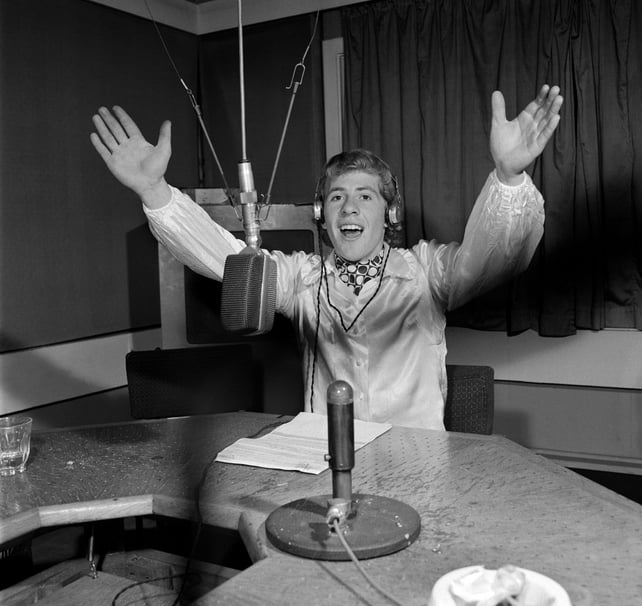 Seán Bán Breathnach at the microphone in an RTÉ radio studio in March 1969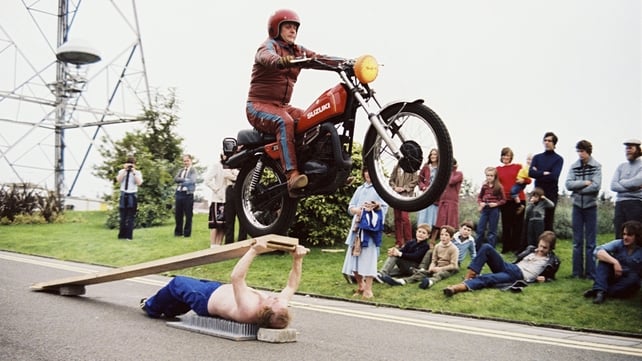 A motorcycle stuntman drives over SBB, who is lying on a bed of nails, on 'SBB ina Shuí' (1980)