Works created by some of the world's most famous artists are displayed in a chest of drawers.
A museum of twenty drawers consisting of tiny compartments illustrated by artists goes on show at the David Hendricks Gallery. Each of the drawers contains twenty five compartments. The old cabinet was originally intended to hold reels of silk and spools of thread.
It doesn't look like a museum. Does it?
In the early 1970s, Swiss born artist Herbert Distel wrote to around five hundred well-known artists and asked each of them to decorate a compartment in a chest of drawers in a different style. Now, the chest of drawers contains the most famous mini collection of modern art in the world.
Artists include Robert Ballagh, Joseph Beuys, Marcel Duchamp, Hannah Hoch, Meret Oppenheim, Pablo Picasso, and Andy Warhol.
One drawer even contains kinetic art with flashing lights, buzzing and musical sounds.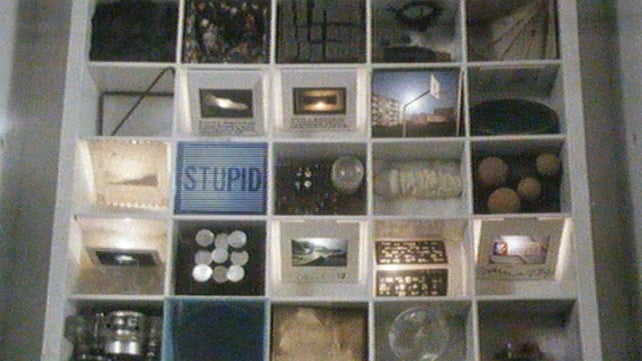 Museum of Drawers
The David Hendriks Gallery in Dublin is the first private gallery in the world to show this collection.
This episode of 'Youngline' was broadcast on 29 March 1979. The reporter is Hilary Orpen.