The sharing of needles and syringes is contributing to the increasing spread of AIDS among intravenous heroin users in Dublin.
The growing incidence of AIDS in Ireland requires a radical new approach to the problem of drug addiction. Four thousand Irish people have been identified as HIV positive with intravenous drug abusers now constituting the largest and fastest growing group.
It's ravaging those communities least equipped to resist it or to contain it.
The growing number of drug users with AIDS raises the question as to whether it would be safer to decriminalise drug use in order to protect users and reduce the spread of the disease.
Coming to terms with AIDS it seems means coming to terms with drug abuse.
Mary Murdiff talks about the growing threat of AIDS amongst drug users.
The message from the Health Education Bureau is clear in an advertisement warning of the dangers of AIDS. The ad focuses on casual sex as a cause of the spread of AIDS.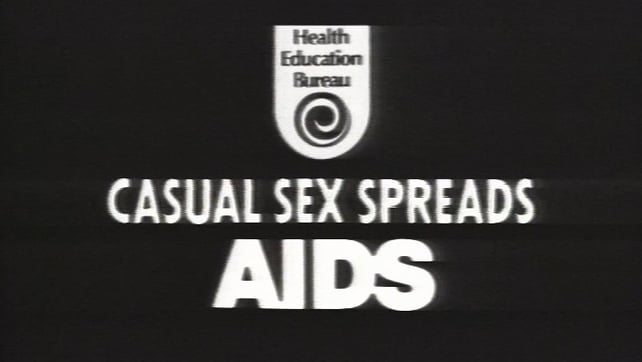 If you play around the stakes are too high because you're gambling with AIDS.
In May 1987 the Department of Health launched an information campaign highlighting the dangers of AIDS. At the time, nineteen cases of full blown AIDS had been reported in the Republic of Ireland, mainly among homosexual men and haemophiliacs. Two years on, the biggest risk lies with the intravenous drug users.
The most vulnerable communities already struggling against poverty, unemployment and drug abuse are now having to contend with the extra burden of AIDS.
This episode of 'Today Tonight' was broadcast on 2 February 1989. The presenter is Olivia O'Leary and the reporter is Ingrid Miley.