In 1989 the theme of AIDS Day was 'Youth'.
Fr John Whyte speaks to George Devlin of RTÉ News about the attitudes of the church to people with AIDS and the fear that surrounds the illness. Fr John had contracted the AIDS virus while working as a missionary in Africa.
The report also shows Maureen Haughey, wife of An Taoiseach Charles Haughey, visiting an AIDS Resource Centre. Dr Darina O'Flanagan talks about the work and services provided by the centre. Teresa O'Mahony also talks about the needle exchange.
An RTÉ News report by George Devlin broadcast on 1 December 1989.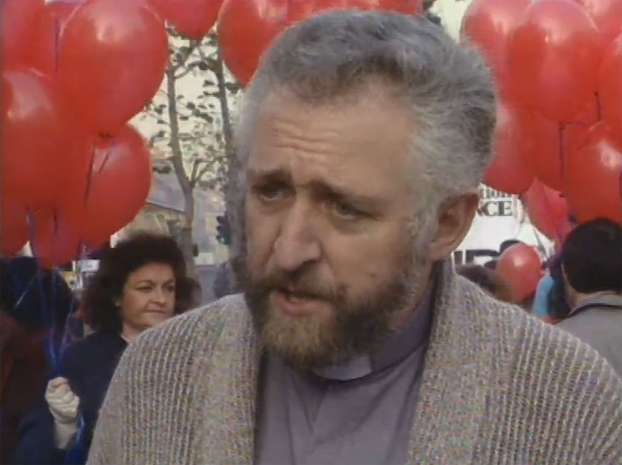 Fr John Whyte (1989)