President Mary Robinson, while on a State visit to New Zealand, takes part in a ceremony commemorating one hundred years of women's suffrage.
Thousands of New Zealanders gathered in Christchurch to celebrate the centenary year of women's suffrage and marking the exact day one hundred years ago when the bill giving New Zealand women the vote was passed.
The ceremony paid tribute to the most famous member of the women's suffrage movement in New Zealand Kate Sheppard. President Robinson joined the all woman line up at the ceremony.
Honouring the women who refused to accept the boundaries of their time.
A bronze plaque was unveiled commemorating the efforts of Kate Sheppard and her sister suffragettes becoming a permanent part of the Christchurch architecture.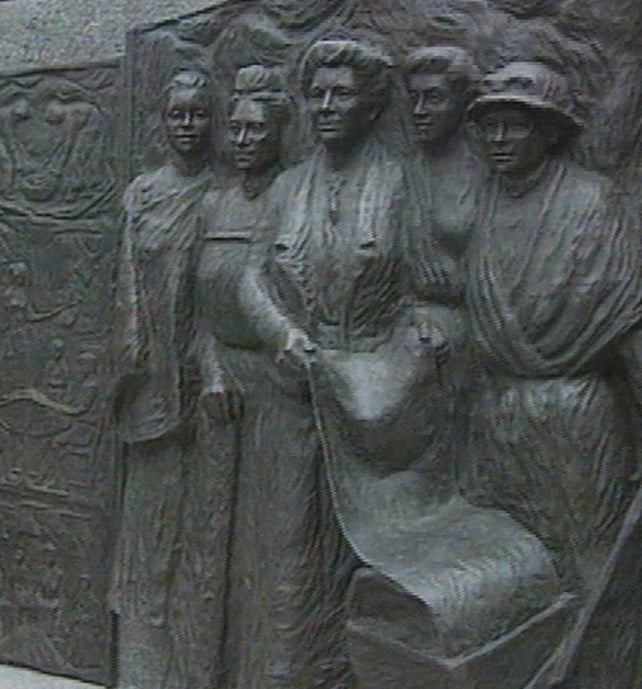 Kate Sheppard Plaque Unveiled (1993)
Addressing the crowd, President Robinson celebrates Kate Sheppard's close ties with Ireland and her love for Irish songs and ballads.
I understand that some of the early suffragette songs were put to the tune of some of these Irish ballads.
President Robinson will later be presented with the 1993 Centenary Suffrage Medal, the only non New Zealand national to receive this honour.
An RTÉ News report broadcast on 19 September 1993. The reporter is Cathy Halloran.