Following an electrifying Michael Jackson performance at Páirc Uí Chaoimh, Cork begins a clear up while some fans sleep.
The aftermath of the King of Pop's first Cork concert could be seen on the city's streets, but not for very long, as an army of workers were working hard to clean it all up.
They had to clean around some concert goers who evidently had not been able to book accommodation for the night, and had slept where they could.
Some fans were up and about however and full of enthusiasm for the show they had seen the previous evening in Páirc Uí Chaoimh.
This guy has reached every section of the population, magnificent concert, really well worth going to.
An RTÉ News report broadcast on 31 August 1988. The reporter is Charlie Bird.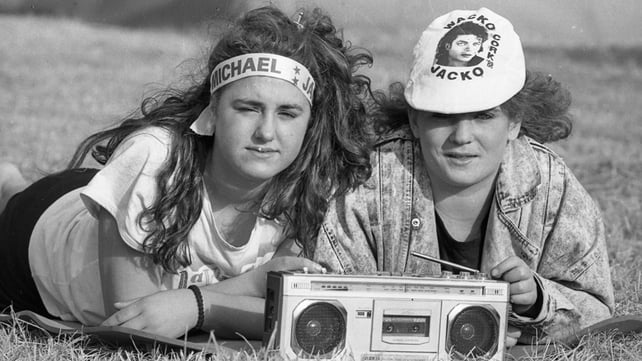 Michael Jackson Fans, Cork (1988)