Michael Jackson is due to play Cork and Páirc Uí Chaoimh is preparing for the King of Pop.
Security measures are being put in place by Gardaí and Cork City Council who have warned that anyone found to be cooking food within the vicinity of the concert will be in breach of hygiene regulations and therefore open to prosecution.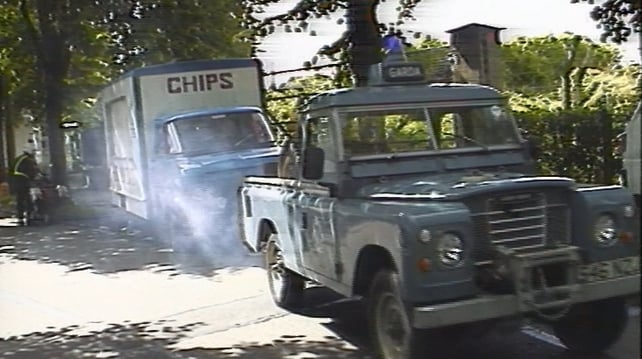 Fast Food Vans Towed Away at Páirc Uí Chaoimh
Construction crews are also on site in Páirc Uí Chaoimh erecting the huge stage for Jackson's performance.
It is hoped that the concert will raise much needed funds to reduce the GAA's outstanding debt of £720,000 in debt on the Páirc Uí Chaoimh stadium.
Promoter Oliver Barry is confident that the concert will make a sizeable profit with Saturday's tickets sold out and Sunday's selling fast. Estimates put box office sales alone at around two million pounds.
The promoters and the GAA are not the only ones to benefit from the concert with accommodation in the city completely booked out. Concert goers can also avail of the seven acre free camping site adjacent to Páirc Uí Chaoimh.
The whole event should be an economic boost for Cork.
Michael Jackson will play Páirc Uí Chaoimh on 30 and 31 July.
An RTÉ News report broadcast on 26 July 1988. The reporter is Tom MacSweeney.