Vince Clarke and Andy Bell, otherwise known as Erasure, perform their latest single 'Chains of Love'.
Having worked with Depeche Mode, Yazoo, Feargal Sharkey and the Assembly, amongst others, Vince Clarke decided to start a new group. After auditioning forty-two singers, he came across Andy Bell and they formed Erasure. The British pop duo are now on a tour to promote their latest album 'The Innocents' which entered the British charts at number one.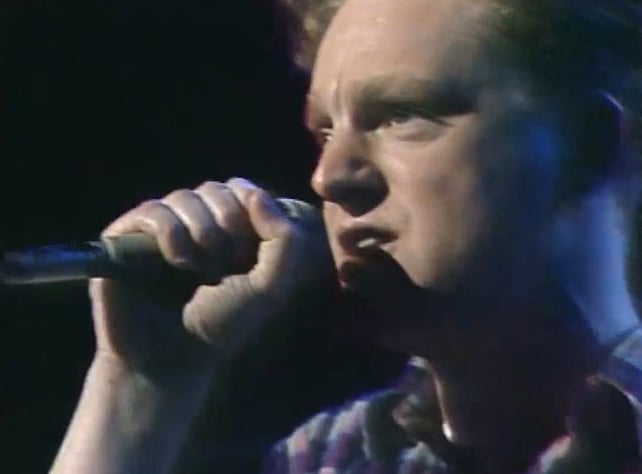 Andy Bell, Erasure (1988)
They perform the synthpop track 'Chains of Love', which reached number six in the Irish pop charts.
'Erasure' played the Olympic Ballroom in Dublin on 27 April 1988.
This episode of 'The Late Late Show' was broadcast on 29 April 1988. The presenter is Gay Byrne.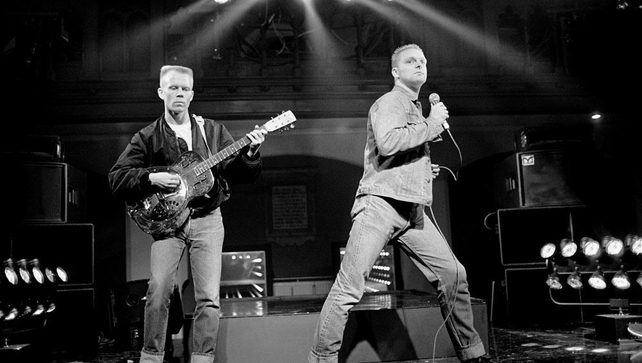 Erasure Vince Clarke (left) and singer Andy Bell perform during the recording of RTÉ Television's 'Megamix', in Dublin's Cathedral Club in October 1986.