Reprinting the oldest novel in Ireland.
In 1693 the first Irish novel was published at The Post House on Russell Street in Covent Garden, London. 'Vertue Rewarded; Or, The Irish Prince' is believed to be the first ever novel written in Ireland.
Three hundred years later the book is getting a new lease of life as it is republished at the Post House bookshop in Clonmel, County Tipperary.
A romantic yarn, written in Clonmel and sent there by an anonymous author in 1693.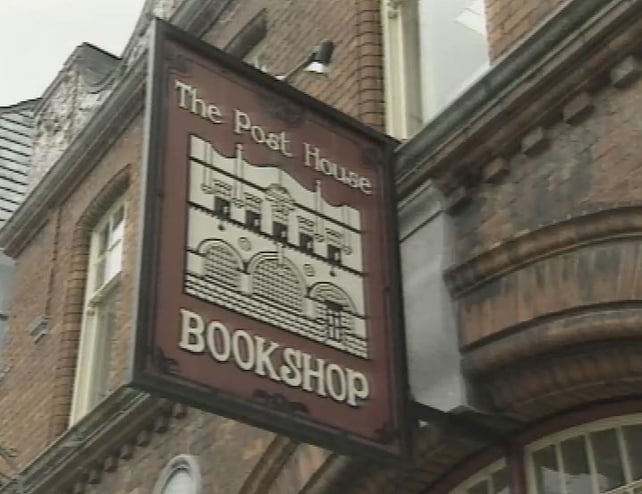 The Post House, Clonmel (1993)
The novel was rediscovered by Professor Hubert McDermott of University College Galway (UCG) who arranged the reproduction. The novel is said to have social and historical relevance as well as literary merit.
It's a type of Jackie Collins book of a very different time.
The republished book was launched by author Colonel SJ Watson, who says the book shed a gleam of romance into the rather drab lives of mankind at the time.
An RTÉ News report broadcast on 5 March 1993. The reporter is Michael Ryan. This report is introduced by Colm Connolly.