The volunteers who present Beaumont Radio from one of Dublin's busiest hospitals come from a wide variety of backgrounds.
Beaumont Hospital recently acquired a licence to broadcast from the Independent Radio and Television Commission (IRTC). While it has had hospital radio for the last four years this was previously restricted to broadcasting to the wards. The licence now allows Beaumont Hospital Radio to transmit within a three-mile radius of the hospital.
Jo-Maxi visited Beaumont Hospital to meet the volunteers behind the hospital radio station.
The station is now transmitting on 96.1 FM stereo, as well as directly to the wards in the hospital.
Derek Kirby, who has been with the station for the past 18 months, describes how the new licence opens up the station to a wider audience beyond the confines of the hospital building.
From a small beginning of around fifteen volunteers, there's now about sixty and they come from a wide variety of backgrounds.
Beaumont Radio is also a destination for a lot of aspiring journalists who come to the station for broadcast experience.
Of the sixty volunteers at the station, there is six staff from the hospital including chef Paul Leech who has been involved in the station for the past four years playing mainly folk, Irish and country and western style music. Paul describes the evolution of Beaumont Radio.
As more presenters came in, it got even more professional.
Ward attendant John Kelly is another volunteer at the station presenting a classical music programme. John found the first few programmes fairly nerve-racking, but as feedback came in from listeners his confidence was boosted.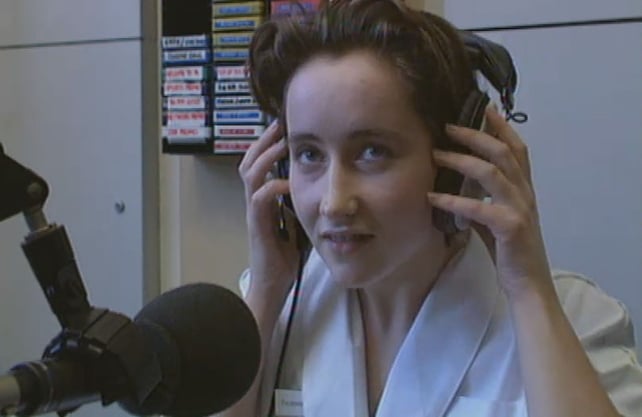 Beaumont Hospital Nurse and DJ Deirdre Dodd
Newly qualified nurse Deirdre Dodd is also training to be a presenter. Deirdre initially got involved with the station while working on the children's ward when she would frequently visit the studio to deliver requests from the children.
This episode of 'Jo-Maxi' was broadcast on 3 February 1993.