Dublin's new telephone exchange in Temple Bar is officially opened by Minister for Posts and Telegraphs Dr Conor Cruise O'Brien.
The first manually operated Crown Alley telephone exchange was opened in 1900 in an older building beside the new exchange building. In 1937 it was replaced by the automatic exchange.
The new technology behind the telephone exchange at Crown Alley in Dublin will open up 13,000 new telephone lines to Dublin city centre customers. The facility, along with the trunk exchange at Dame Court, cost £10 million and will result in the expansion of the trunk call service.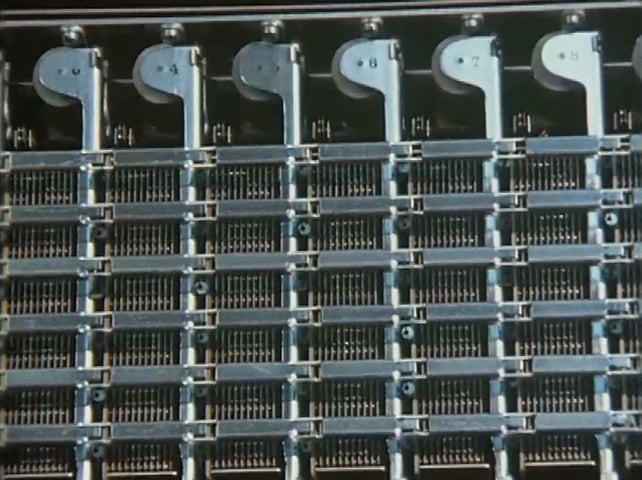 The inner workings of the Crown Alley Telephone Exchange (1976)
At the time there were around 40,000 people on the telephones waiting list.
An RTÉ News report on broadcast on 6 December 1976. Part of this clip is mute.