'Bachelors Walk' is a comedy drama based around three single men living in a large house on Bachelors Walk a quay in the city centre of Dublin.
In this extract from the first episode of 'Bachelors Walk' Raymond (Don Wycherley) is reluctant to rent out a spare room in the house.
Raymond is a struggling film critic, Michael (Simon Delaney) is a would-be barrister who spends more time in the bookies and the pub than at work, while Barry (Keith McErlean) is the idle dreamer looking for a get-rich quick scheme.
RTÉ Television commissioned a number of new dramas which came to air from 2000. 'Paths to Freedom', 'Bachelors Walk', 'On Home Ground' and 'The Clinic' were all part of this new wave of drama production.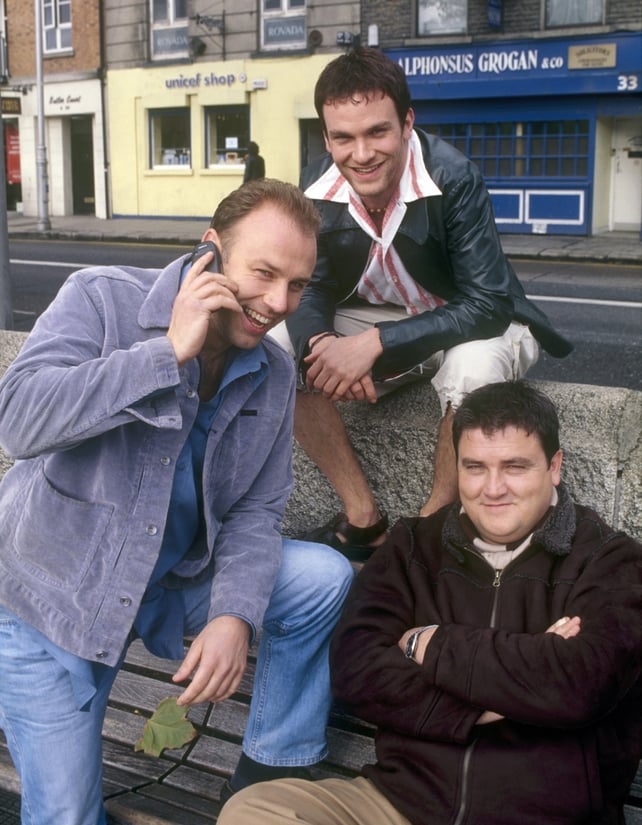 Bachelors Walk Actors Don Wycherley, Keith McErlean and Simon Delaney
Written and directed by Tom Hall and brothers Kieran and John Carney, 'Bachelor's Walk' was shot on location around Dublin city. It was produced by Accomplice Television Ltd for RTÉ and ran for three series.
This episode of 'Bachelors Walk' was broadcast on 1 October 2001.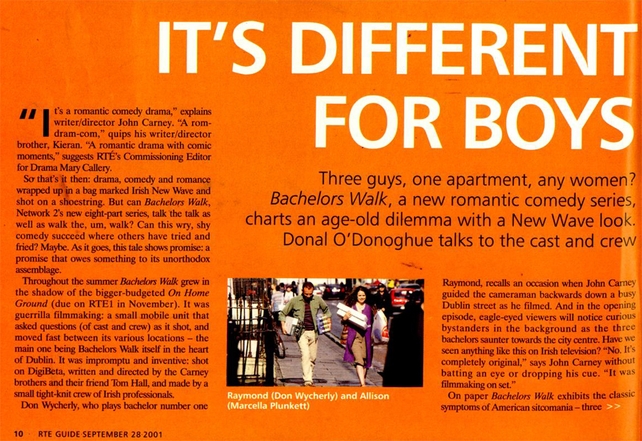 RTÉ Guide Bachelors Walk 28 September 2001