Dave Fanning introduces the first programme in the series 'Visual Eyes', a programme which sets out to introduce young Irish bands and take a look at developments in the media in Ireland.
One of the most important, neglected and most under-rated social phenomena of our time is television.
Martin Esslin 'The Age of Television'
Dave Fanning reports from NIHE (now Dublin City University) in Glasnevin, which is the only college in the Republic of Ireland which has a degree course in Communications. Luke Gibbons of NIHE chats to Dave Fanning about the expectations of television audiences in the mid 1980s. Gibbons makes a distinction between television and cinema, and how television plays a much more dominant role in providing a visual experience for viewers. This is an experience based on fast action and rapid cutting almost like a video game. Examples of such programmes are Dallas or Miami Vice.
Any shot that's over 3 seconds is boring.
Gibbons also comments on the production of rock music videos which he refers to as a visual avalanche often
referred to as
Death by a thousand cuts
He also talks about the future of cinema and viewing attention spans.
This episode of 'Visual Eyes' was broadcast on 2 July 1986. The presenter is Dave Fanning.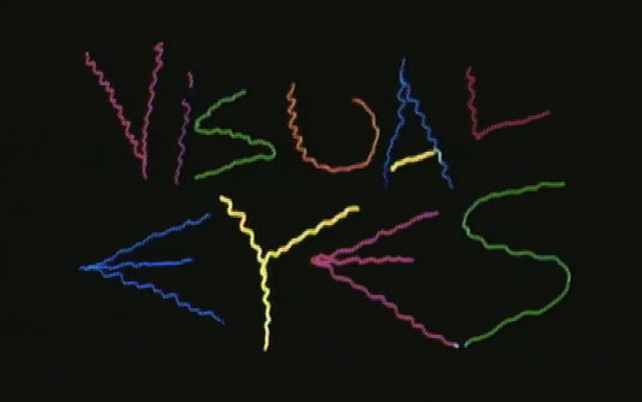 Visual Eyes (1986)