Preparations are under way at the RDS in Dublin for the 1981 Eurovision Song Contest.
Just days to go before the 1981 Eurovision Song Contest Mark Cagney visits the RDS to find out more about the work that goes on behind the scenes in preparation for the Eurovision.
There is no doubt that the Eurovision is one of the television spectaculars
600 million people in 30 countries will tune in to watch the contest. Mark Cagney speaks to presenter Doireann Ní Bhriain as rehearsals are taking place at the RDS. Director Ian McGarry also speaks to Mark Cagney as production preparations take place. Shay Healy features sporting a 'What's Another Year' sweatshirt. Producer Noel Greene describes the work that goes into staging such a production.
We started planning this almost a year ago - within days of Johnny Logan's win
Doireann Ní Bhriain presented the 1981 Eurovision and Larry Gogan was the Irish commentator on the night.
This episode of Ireland's Eye was broadcast on 2 April 1981.
Dublin hosted the Eurovision Song Contest in 1981 following Johnny Logan's win the previous year with the song 'What's Another Year'. Ireland was represented by 'Sheeba' performing 'Horoscopes' who came in 5th place. The 1981 Eurovision was won by the United Kingdom with 'Bucks Fizz' and the song 'Making Your Mind Up'.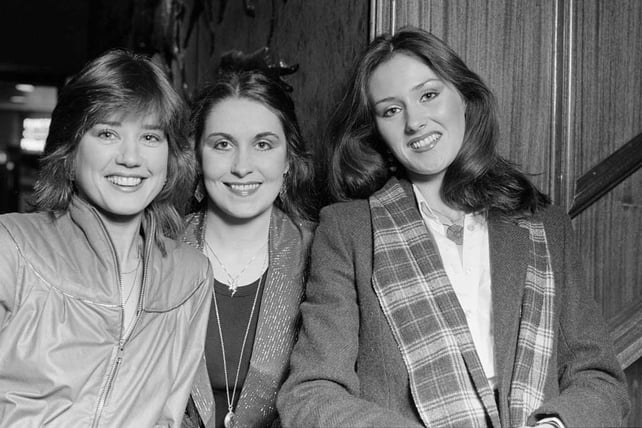 Sheeba - Irene McCoubrey, Marion Fossett and Frances Campbell (1981)