Regular television coverage of Dáil Éireann proceeding began with Minister Albert Reynolds's budget speech on 29 January 1991. Prior to this, pictures from within the Dáil chamber have been few and far between.
Exceptions were made for some visiting heads of state and government such as President of the United States of America John F Kenney, French President Francois Mitterrand and Prime Minister of Australia Bob Hawk.
The television coverage has been welcomed by all parties with Taoiseach Charles Haughey saying it will focus attention on the Dáil as a fine institution and will be,
Very important in extending the democratic process.
There have been some concerns of spotlight grabbing by some deputies but Fine Gael TD Richard Bruton does not think the coverage,
Will be doing any good for the clowns who just want to use it to their advantage.
The picture signal from the Dáil chamber will be sent from five remote control cameras to the Windmill Studios control room on Kildare Street, Dublin. The signal will be fed to RTÉ for live broadcasting and recordings. Director of News Joe Mulholland explains how the coverage will be used within RTÉ news bulletins.
An RTÉ News report by Donal Kelly broadcast on 29 January 1991.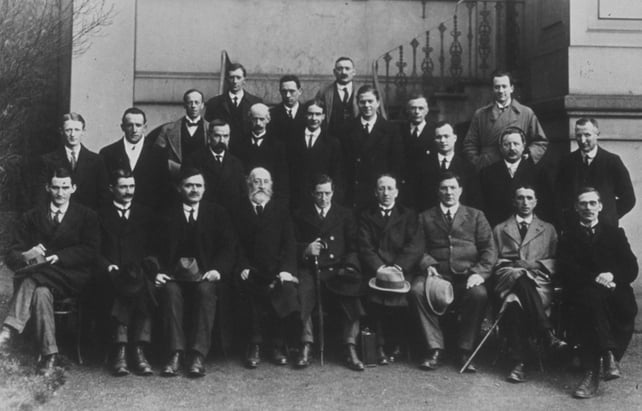 Members of the First Dáil (1919)