A gathering in honour of Charles Stewart Parnell, leader of the Irish Parliamentary Party
Charles Stewart Parnell died on 6 October 1891. His funeral held at Glasnevin Cemetery in Dublin was one of the largest seen in Ireland. The Ivy Day commemoration commenced on the first anniversary of his death and has continued ever since, becoming one of the most enduring Irish commemorative events. Every year Ivy Day is held at midday on the Sunday nearest 6 October.
Marking the 94th anniversary of the death of Parnell. A group of devotees gather at his graveside in Glasnevin Cemetery. Nuala Jordan lays a wreath and oration is given by Professor Terence Brown from Trinity College Dublin.
An RTÉ News report broadcast on 6 October 1985.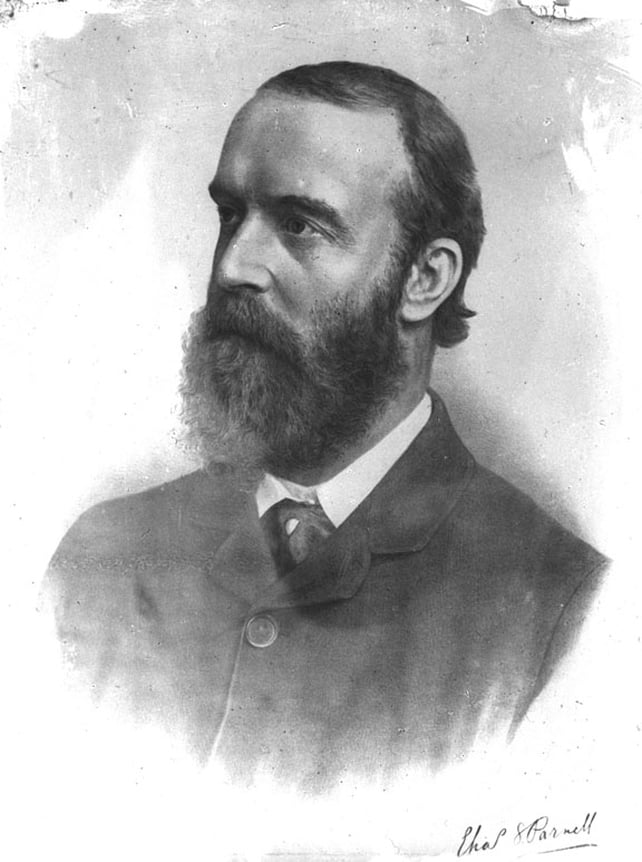 Portrait of Charles Stewart Parnell (circa 1886)