The Charles Stewart Parnell Museum in Avondale House, Rathdrum, County Wicklow is opened by the Minister for Fisheries and Forestry Liam Kavanagh accompanied by the Minister for Social Welfare Gemma Hussey .
Museum Curator Toni O'Carroll describes some of the items on display at the museum. Exhibits include a wedding ring designed by Parnell himself for Catherine O'Shea using gold he had panned in the Avonbeg river; a chair made especially for a very tall man and donated to Parnell, who was 6' 3'' by the National League; and a mantelpiece designed by the Italian Pietro Bossi which has been fully restored. However, Toni is not fully happy with all the restoration work with the famous blue room being painted a light green colour. The Parnell Commemoration Committee on the other hand is happy with the work.
For the past few years Avondale House has been used as a training centre by the Forestry and Wildlife Service. A number of rooms in the house have now been restored and set aside for the Charles Stewart Parnell Museum.
An RTÉ News report by Michael Ronayne broadcast on 2 September 1986.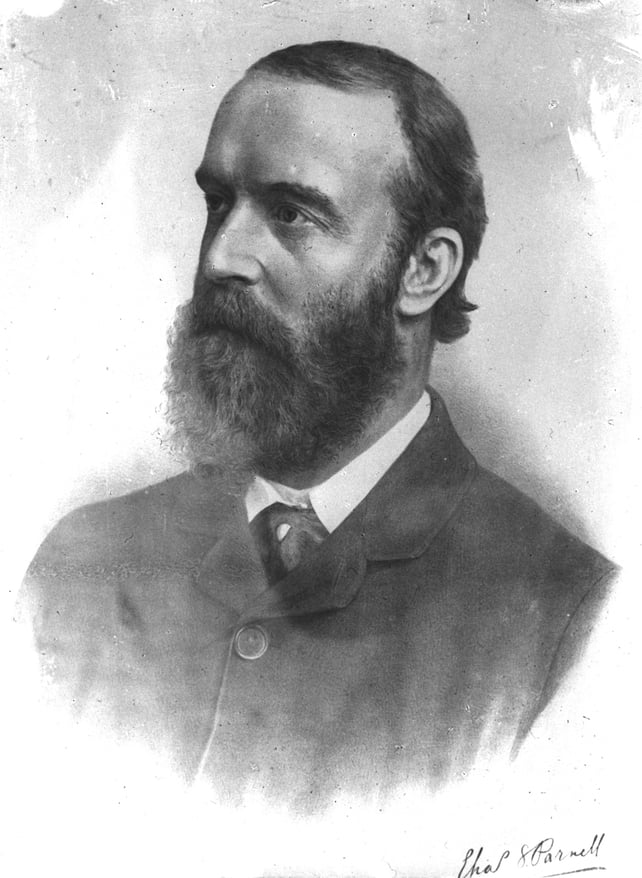 Portrait of Charles Stewart Parnell (circa 1886). Cashman Collection