45-year-old Limerick woman Dolores McNamara claims over €115 million, the biggest jackpot in European lottery history.
Following days of speculation about her whereabouts, Dolores McNamara arrived at National Lottery Headquarters in Dublin on 4 August 2005. Her prize of over €115 million is still the largest ever won in a Euromillions draw in Ireland as well as the largest lottery ever won by an individual in the state.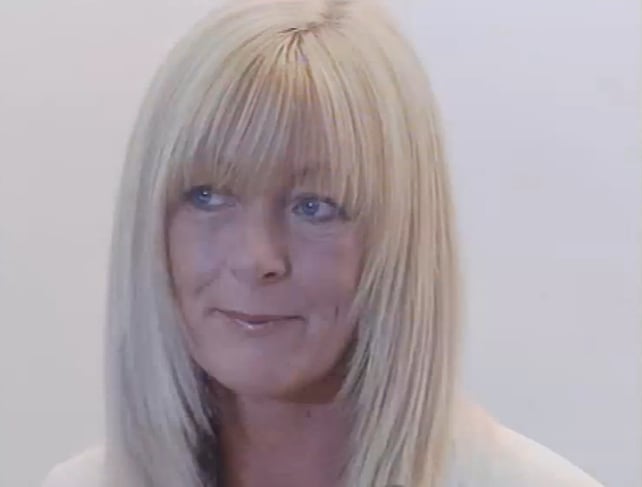 Dolores McNamara (2005)
Members of the media had been waiting for up to three days outside the National Lottery offices. While she agreed to have her photo taken once she had collected her cheque, she left it to her solicitor, David Sweeney of Sweeney McGann Solicitors, to issue a statement on her behalf.
It is her sincere desire that she and her family will return to normality as soon as possible. She is absolutely determined that her feet and the feet of her family will remain firmly on the ground.
An RTÉ News reports broadcast on 4 August 2005. The reporter is Sinéad Crowley.