A power struggle is taking place amongst an anarchist group of squatters in Dublin.
The Island Commune was a hippy squat house on Dublin's Merrion Road in 1970. It is rumoured that John Lennon had influenced Bill 'Ubi' Dwyer to set up the commune.
Cathal O'Shannon visited the commune on a number of occasions to investigate how they lived. This excerpt from the programme 'Newsbeat' shows the group as they begin to fall apart over a power struggle between Bill 'Ubi' Dwyer and other community members.
The commune had previously been run without a leader where all decisions were made unanimously. Members of the Dublin anarchist group were now considering leaving the commune claiming that Bill was trying to control them and make decisions on behalf of the group, which went against the general principles of anarchy.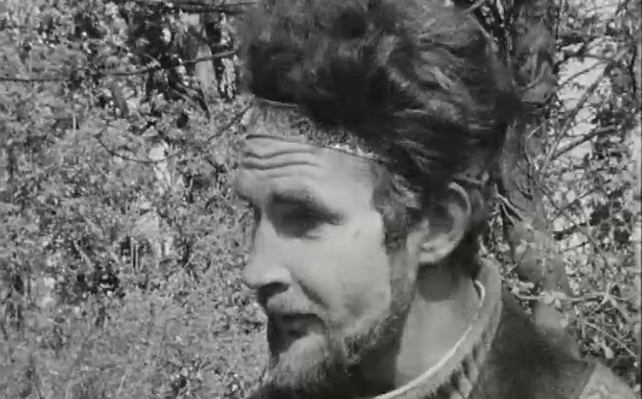 Bill 'Ubi' Dwyer
Bill Dwyer comments on the division of labour within the group stating that
We are determined that it should be working community. We think that the alternative to a working community would be doss house.
Cathal O'Shannon questions Bill about the accusations being made against him by other members of the commune, and if he aspires to be a leader.
A Newsbeat report broadcast on 5 May 1970. The reporter is Cathal O'Shannon.