A housing crisis in London means squatting has become a way of life for many Irish immigrants.
RTÉ News looks at the squat squalor which many young Irish immigrants have to endure when they arrive in London.
Padraic Kenna, Inishfree Housing Association, London who reads a letter from an Irish emigrant in a London prison.
The young Irish immigrants interviewed in this report include Eamon Griffin, John Griffin, Pat Griffin, Padraic Kenna and Margaret Conroy. They talk about the poor living conditions in which they live and the lack of opportunities at home in Ireland.
Squatting in residential property became a criminal offence on September 1, 2012 under the Legal Aid, Sentencing and Punishment of Offenders Act.
An RTÉ News report broadcast on 9 May 1989. The reporter is Jim Fahy.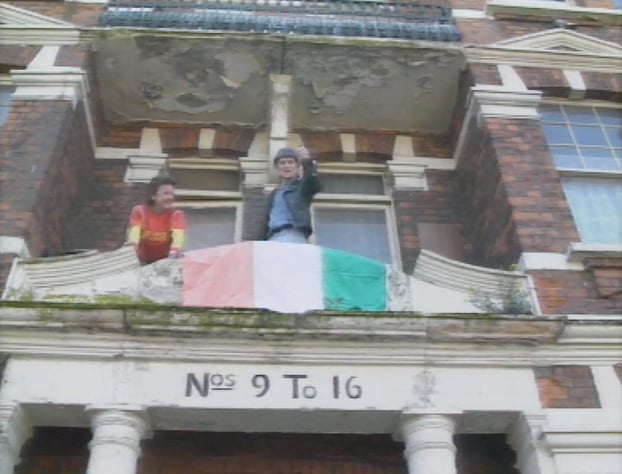 Irish Squat in London (1989)