Children claim to have witnessed statues moving in the local church in Asdee, County Kerry.
I was praying to the two statues and Our Lord beckoned to me.
In the town of Ballydesmond, two girls, aged 7 and 12, claim to have seen the statues moving. These were just some of the many alleged sightings in what would become the phenomenon of moving statues in the summer of 1985.
Since the claims of the first sightings, the faithful have flocked to the villages of Asdee and Ballydesmond to light candles at vigils. However, the local priests have remained quiet on the issue referring all enquiries to their superiors.
RTÉ News spoke to some visitors about their experiences and why they have come to see the statues. Seven year old Elizabeth Kane, who was the first to make the claim of the statues moving, explains what happened. One local woman, Maire Fitzgerald talks about opening a tea shop to cater for the influx of visitors to the town.
An RTÉ News report broadcast on 27 March 1985. The reporter is Maggie O'Kane.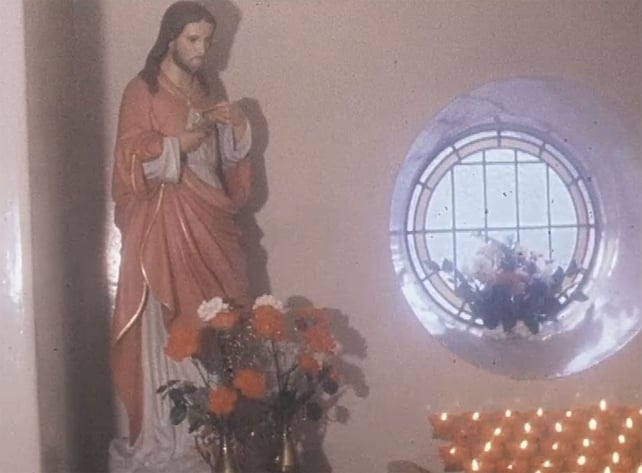 Moving Statues in Kerry (1985)