Big Annie McConnell discusses tourism in Ireland on Ballymagash TV.
Frank Hall introduces this satirical sketch on tourism and holidays in Ireland.
A newspaper article accuses Bord Fáilte of "National Boasting", referring to "lies, damned lies and tourist advertisements".
Ballymagash's answer to Angela Rippon, Big Annie McConnell, takes an in depth look at Irish tourism and Swiss operators in her latest programme for Ballymagash TV.
She interviews Mr. T.V. Boil from Hotel Preposterous, Ballymagash, and Senator Paddy Jameson-Power, from the Fell and Fall political party.
This episode of 'Hall's Pictorial Weekly' was broadcast on 6 February 1980. The presenter is Frank Hall.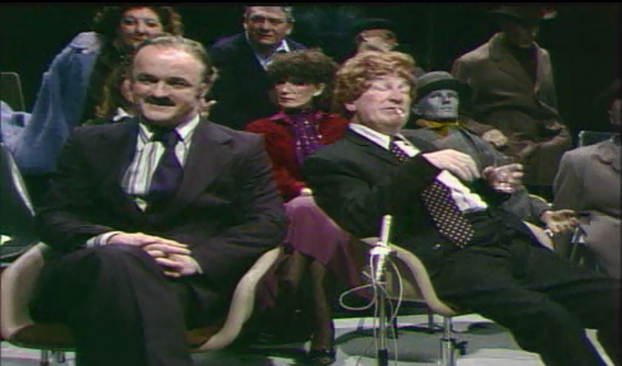 Mr. T.V. Boil from Hotel Preposterous, Ballymagash, and Senator Paddy Jameson-Power, from the Fell and Fall political party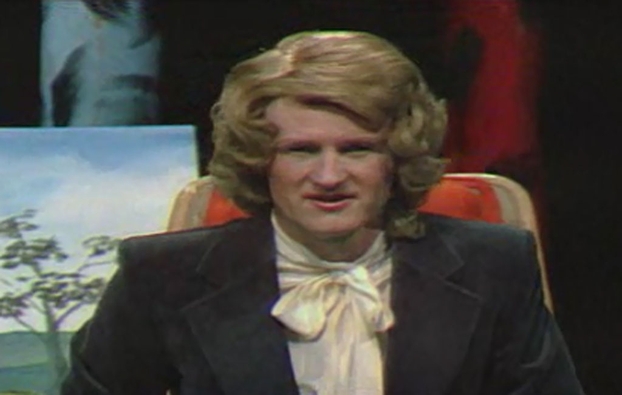 Big Annie McConnell