People on the streets of Dublin outline their holiday hopes and plans.
People on Grafton Street and Camden Street recall previous vacations, holiday plans and the cost. France, Spain, Corfu, West Indies and Arklow are just some of the holiday destinations mentioned.
This episode of 'Agenda' was broadcast on 1 August 1973. The reporter is Doireann Ní Bhriain.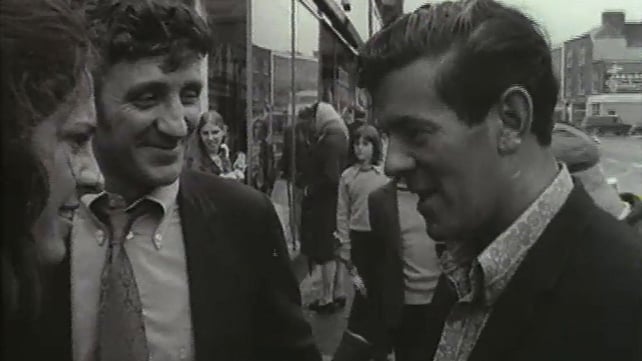 Doireann Ní Bhriain talks to people on Camden Street, Dublin about their holidays.
'Agenda' was a current affairs programme jointly presented by Doireann Ní Bhriain and Janet Moody, with the occasional contribution by Ethna Vincy, who is also the editor of the programme.