Gael Linn celebrates its 21st birthday with a programme of commemorative events.
Gael Linn was founded in 1953 by Dónall Ó Móráin, Riobard Mac Góráin and Séamus Mac Crosáin to promote the Irish language.
By 1974 the organisation's success stories included language classes for students of all ages, a music label for folk and traditional musicians, and the weekly cinema newsreel 'Amharc Éireann'.
This 'Féach' report shows the Gael Linn birthday exhibition at Ireland House in St Stephen's Green, Dublin. Minister for the Gaeltacht, Tom O'Donnell, pays tribute to Gael Linn at the official opening for finding new ways of doing things and for the contribution of individuals such as musician Seán Ó Riada.
Séamus Mac Crosáin says that from the beginning, people were happy to work hard for the organisation and got great job satisfaction from it. Writer and publisher Caoimhín Ó Marcaigh explains how the foundation of Gael Linn meant that there was now a new group of people with the money to try out different ideas.
Tá Gael Linn fós ag cothú an Ghaeilge. Cuireann an comhlacht ranganna Gaeilge ar fáil agus is foilsitheoir é freisin.
A 'Féach' report from 14 October 1974.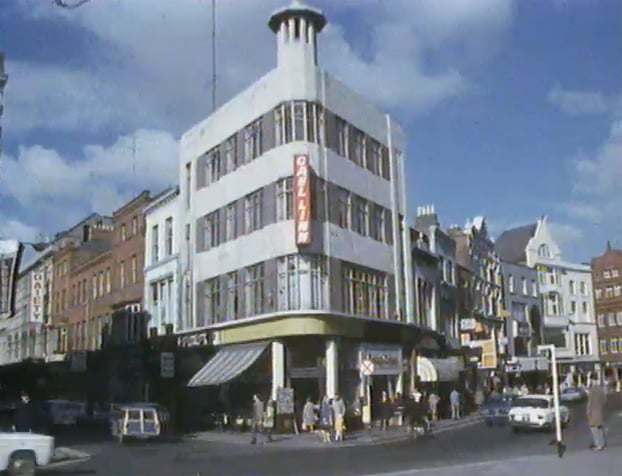 Gael Linn on Grafton Street