'Little Boxes', written by Marlvina Reynolds in 1962, is a political satire of suburban living referring to suburban houses as "little boxes".
Interviews with international experts on housing and suburban living.
The most important thing is to look at housing as a social housing.
The average man, the average woman, really likes to live in a house on the ground with a certain amount of open space around them which they can reach from the ground floor of the house.
This episode of 'Féach' was broadcast on 1 June 1969.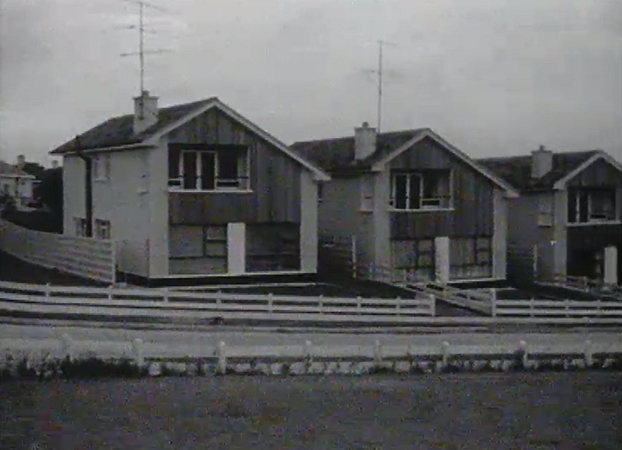 The bilingual current affairs series Féach reported on national and international events and was broadcast from 1967 to 1984. Féach was aired every Sunday evening and featured reports in both Irish and English.