Lelia Doolan becomes the first female Artistic Director at the Abbey Theatre.
Lelia Doolan had previously worked in RTÉ as a producer, director and head of light entertainment. Doolan took up her Abbey position in December 1971 and announced her artistic policy the following year, at a press conference in the Peacock Theatre on 30 August 1972.
Lelia Doolan hopes to create
A creative fusion - actor, audience and author.
Lelia Doolan explains the "creative fusion" she hopes to create between actor, audience, and author. Her three-year plan envisages a first year of classics and revivals, with a new field of endeavour in the second year. She also hopes to bring the national theatre to the people of Ireland. Theatre manager John Slemon outlines the challenges of taking the theatre on the road.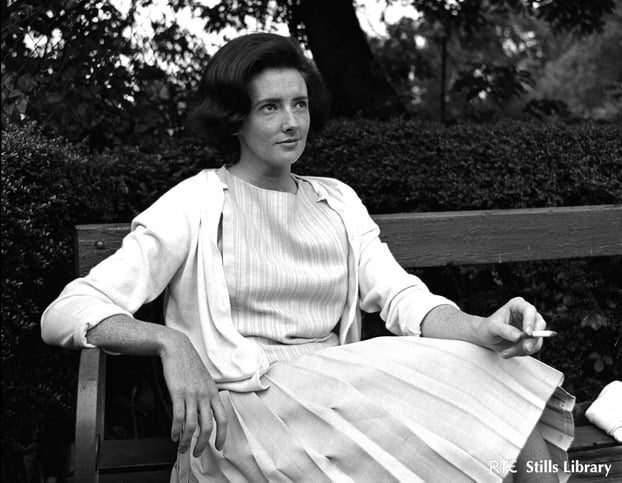 Lelia Doolan in 1963. The photographer was Roy Bedell
An RTÉ News report broadcast on 30 August 1972. The reporter is Paddy Smith.