Tony Blair is elected leader of the UK Labour Party on 21 July 1994.
Tony Blair replaced John Smith as leader of the UK Labour Party following his death in May. In a departure from previous elections, a secret ballot was held of all four million Labour Party and union members.
His own party have been hailing him as the politician to lead Britain into the 21st century. The Tories say he's all style and no substance.
Tony Blair won with 57% of the vote. John Prescott came second and was elected deputy leader. Acting leader Margaret Beckett was third.
In his speech, Blair attacks the Conservative Party. But what would the new leadership mean for Northern Ireland? Brian O'Connell talks to MP Roger Stott, the Northern Ireland spokesman.
An RTÉ News report broadcast on 21 July 1994. The reporter is Brian O'Connell.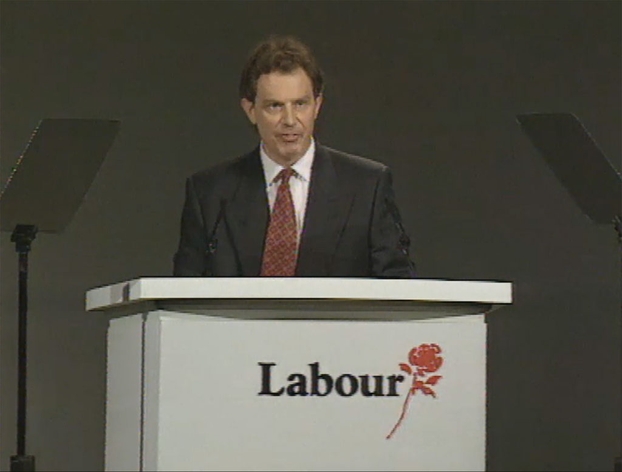 Tony Blair