Joy on the streets of Dublin after the Republic of Ireland beat Italy in their opening game at the World Cup.
O'Connell Street in Dublin was initially deserted while fans watched the Republic of Ireland soccer team play their first match at the World Cup. After Ireland beat Italy 1-0 at the Giants Stadium in New York, people poured onto the street to celebrate, causing it to be closed to traffic for over two hours.
Fans gave their reaction to RTÉ News. A number of nationalities shared the joy in Ray Houghton's winning goal including a Mexican, whose home team will be next to face Ireland.
An RTÉ News report broadcast on 19 June 1994. The reporter is David McCullagh.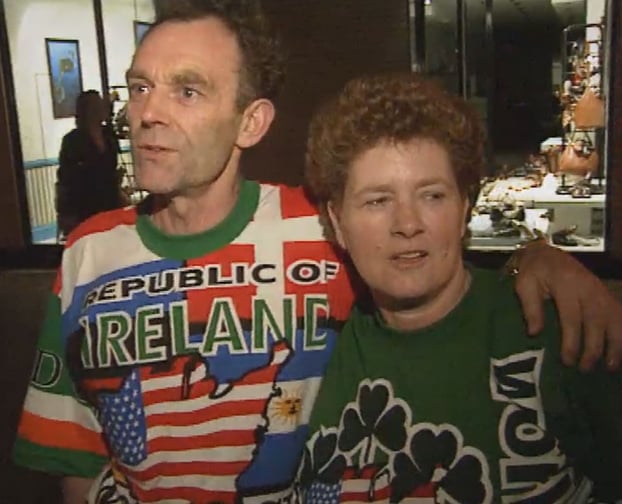 Fans Celebrate Irish Victory