The Northern Executive falls as Chief Executive Brian Faulkner and five other Unionists resign.
Northern Ireland had been paralysed for the previous two weeks by a general strike called by the Ulster Workers' Council in protest against the new Sunningdale power-sharing agreement.
Brian Faulkner says they put the situation in Northern Ireland above personal and political considerations and were beginning to succeed. But they were not prepared to see lives at risk.
I don't think that anybody could say that any set of people more than we have done our best over these difficult months to get real cooperation in this community. And I believe for the first time in fifty years we were beginning to succeed.
According to Ian Paisley of the Democratic Unionist Party (DUP), the workers accomplished what they set out to do.
My immediate reaction is that the workers have accomplished what they set out to do. You can't have Sunningdale if you haven't an Executive.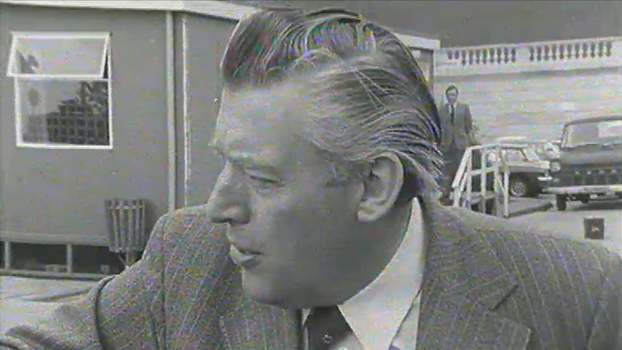 Ian Paisley
Robert Cooper of the Alliance Party sees this as the end of a "brave experiment" while John Hume of the Social Democratic and Labour Party (SDLP) believes it is a "pyrrhic victory" and that ordinary people will be the losers.
This episode of 'Seven Days' was broadcast on 28 May 1974.