On 12 May 1989, Kieron Wood reports for RTÉ News on the commemoration of St Kilian, who was martyred in Germany 1300 years previously.
The Cavan-born saint had gone to Germany to convert the Franks and was martyred in Wurzburg in 689. As part of the commemorations a Celtic cross is to be presented to the Bishop of Wurzburg by an Taoiseach Charles Haughey and Cardinal Ó Fiaich on behalf of the people of Ireland.
Taoiseach Charles Haughey visited the stone works in Blessington where the the granite cross is being made. Mr Haughey had a go at carving some letters on the cross for an audience of German journalists.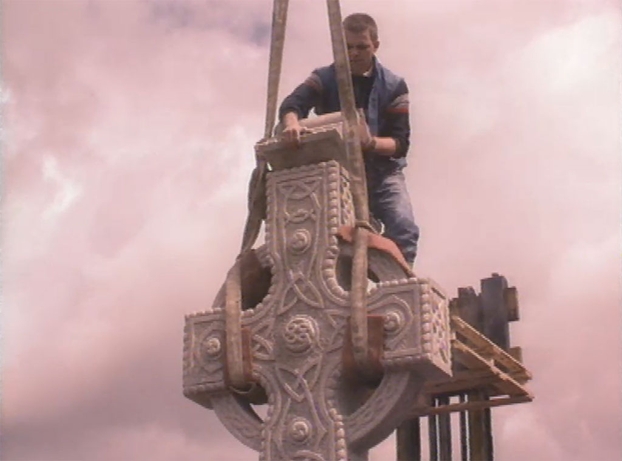 An RTÉ News report broadcast 12 May 1989. The reporter is Kieron Wood.