The New Ireland Forum published its final report on 2 May 1984.
The forum was initiated by Taoiseach Garret FitzGerald as a way of finding possible solutions to the Troubles in Northern Ireland and included representatives of Fine Gael, Fianna Fáil, the Labour Party and the SDLP.
In a press conference broadcast on 2 May 1984 on 'Today Tonight', Fitzgerald explains that the report is not a blueprint for the Ireland of the future but an agenda of possible future action. Presenter John Bowman describes the report as the most detailed analysis of the nationalist question and most honest appraisal of what stands in the way of Irish unity. According to Fitzgerald, unity must be by consent and Ulster unionists must negotiate their own rule. Fianna Fáil leader Charles Haughey says in his press conference that the report calls for the establishment of a unitary state, whose constitution would have to be agreed to and consented to by unionists.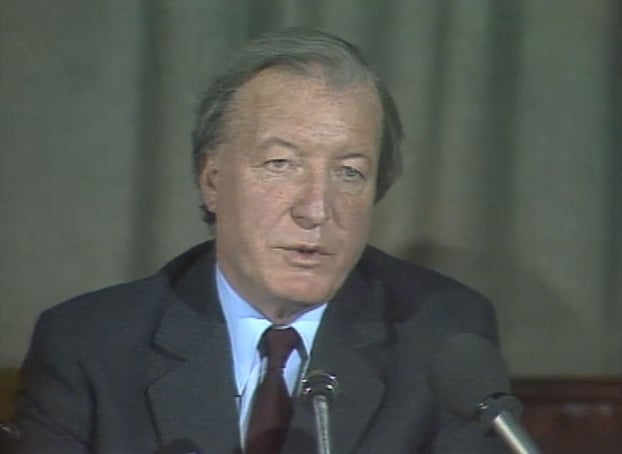 Charles Haughey