On 23 April 1969 the Unionist Parliamentary Party in Northern Ireland adopted a proposal for universal local government franchise by a narrow margin.
A motion to introduce 'one man, one, vote' at the next local elections was carried by 28 votes to 22. The parliament had been under pressure from the British government as well as from nationalists and the civil rights movement to bring it in.
Roy Bradford announces the result to the media.
An RTÉ News report broadcast on 23 April 1969.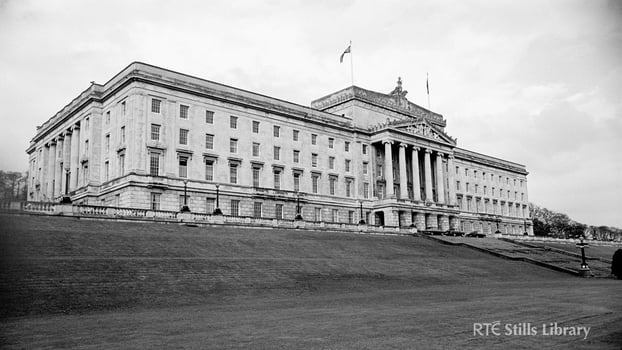 Stormont,1969. Photo by Peter Dorney