The archive of writer Pearse Hutchinson is to be permanently hosted at the library of NUI Maynooth. The archive will be launched today along with a collection of previously unpublished Hutchinson poems 'Listening to Bach' by Gallery Press.
Hutchinson was a multilingual poet and broadcaster. He wrote an Irish-language column, 'Tagairt', for the RTÉ Guide for over two decades. Born in Glasgow in 1927, Hutchinson moved to Ireland as a child. He later spent almost a decade living in Spain.
In this extract from a 'Writer in Profile' interview broadcast on 12 January 1971, Hutchinson talks about the climate of persecution he grew up in. His mother was a religious fanatic and most of the Christian Brothers who taught him in Synge Street were puritans. Huthchinson felt he could write more freely abroad, but it was not a conscious literary gesture of his to leave. Cunning and mockery are the worst vices of the Irish, but he also feels threatened by a philistine establishment that distrusts poets.
Pearse Hutchinson died in Dublin in 2012.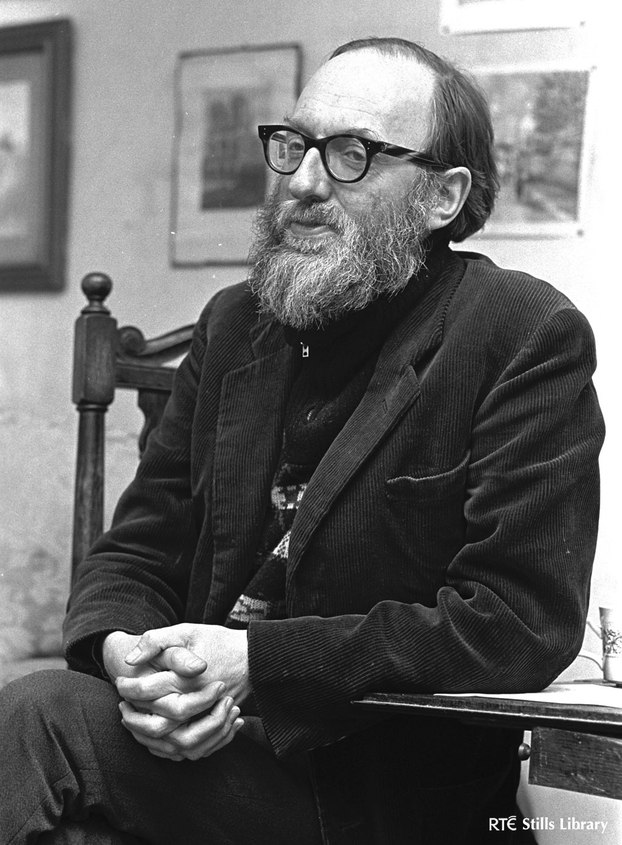 Pearse Hutchinson in 1976. The photographer was Eve Holmes. © RTÉ Archives 2032/078