A report published in the Sunday World on 26 February 1984 over allegations by the Sunday World of "Sexy high jinks at CIE" has angered CIE bus workers.
The report claims that one of the women bus conductors blatantly used her body to further her career. The report makes further allegations that three inspectors are having affairs with conductresses.
The Sunday World reports that it has spoken to two members of CIE staff who have made the allegations. Despite CIE claiming the details of the report are unsubstantiated, the editor of the Sunday World Colin McClelland stands by the report.
In response to the article, the National Bus Workers Union decided to block the delivery of all newspapers from the Independent Group, of which the Sunday World is part. Tom Darby, General Secretary of the National Bus Worker's Union, defends the workers at CIE who he says have received abuse from the public since the report was published.
An RTÉ News report broadcast on 28 February 1984. The reporter is Michael Fisher.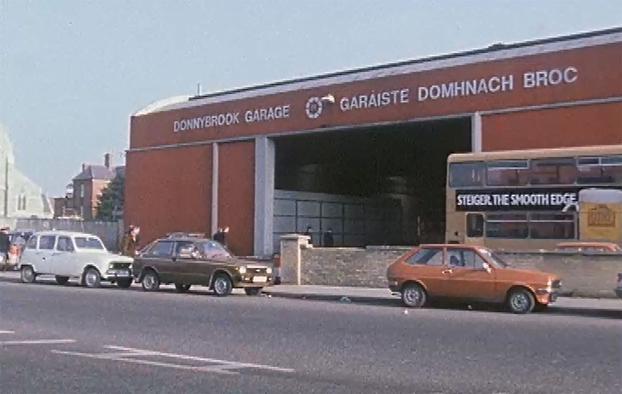 Donnybrook Garage (1984)