Belfast solicitor Pat Finucane was murdered by loyalist paramilitaries on 12 February 1989.
Finucane had acted in an inquest in Craigavon for one of the families of three unarmed IRA men who were shot dead in Armagh in November 1982. Finucane's actions led to an inquest into their deaths being reopened, an action which would anger loyalist paramilitaries and lead to his untimely death. He was shot fourteen times as he sat eating a meal at his Belfast home with his three children and his wife, who was also wounded during the attack. In September 2004, a UDA informer, Ken Barrett, pleaded guilty to his murder.
Paddy McGrory, a fellow solicitor, and friend to Pat Finucane talks to reporter Michael Fisher about Finucane's death and the constant threat that solicitors face.
An RTÉ News report for 'Morning Ireland' broadcast on 13 February 1989, the day following Pat Finucane's death.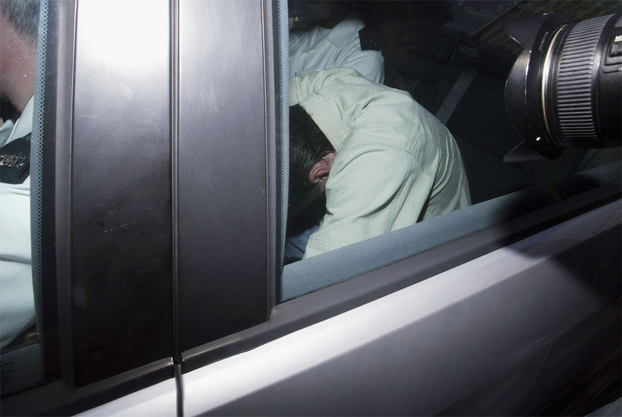 Ken Barrett 30 May 2003 – Arrives at Court to face murder charge.