Miami Showband members Fran O'Toole, Tony Geraghty and Brian McCoy shot dead in a UVF ambush.
The six Miami bandsmen left the Castle Ballroom in Banbridge just before 2 am on the morning of 31 July 1975. One travelled north to visit friends in County Antrim, the remaining five drove south to Dublin and straight into a carefully prepared ambush.
Outside Newry, they were signalled to stop by a man waving a red light and dressed in military uniform. Believing this to be a British army checkpoint, trumpeter Brian McCoy pulled up in the band's mini-bus. Four armed men ordered them at gun point from the van. A bomb which had been placed in the van exploded prematurely and gunshots were fired.
Three members of The Miami Showband, Fran O'Toole, Tony Geraghty and Brian McEvoy, were all killed in the ambush. Two of the gunmen were also killed. The UVF claimed responsibility for the attack.
Brian Black reports from the scene of the carnage and comments on the implications the killings will have for touring musicians in Northern Ireland.

An RTÉ News report broadcast on 31 July 1975. The reporter is Brian Black.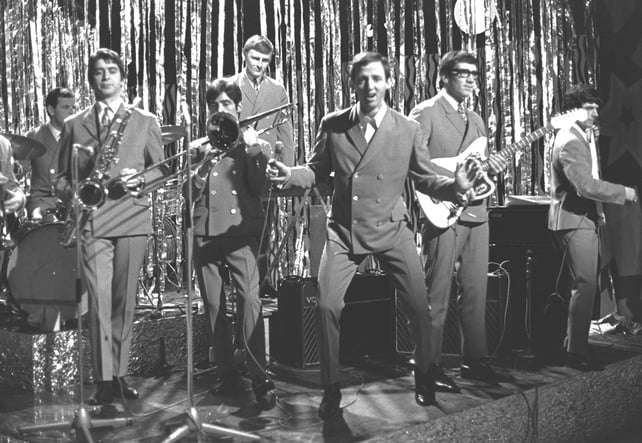 Dickie Rock and The Miami Showband (1967)