On 10 December 1998 John Hume and David Trimble were jointly awarded the Nobel Peace Prize for their efforts to find a peaceful solution to the conflict in Northern Ireland.
This RTÉ News report shows John Hume and David Trimble in Oslo enjoying the post awards ceremonial with a torch light procession outside their hotel.
Earlier they lit a symbolic flame of peace as thousands of Norwegian school children converged on the town hall where the award ceremony had taken place in the presence of the King and Queen of Norway and invited guests.
A RTÉ News report by David Davin-Power broadcast on 10 December 1998.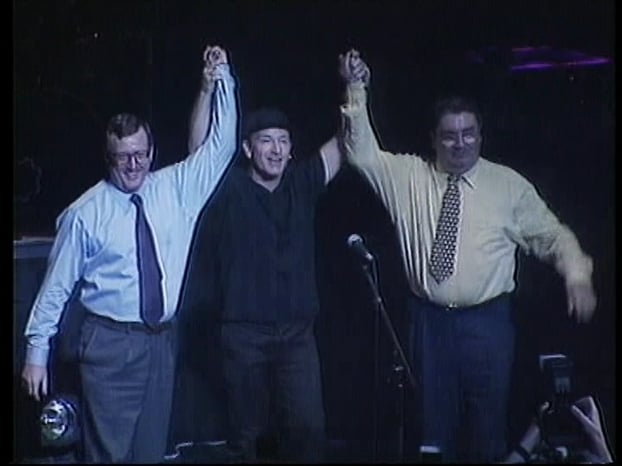 Bono with David Trimble and John Hume, 1998.