Written in the late 1950's and first staged in 1960, the musical play 'The Scatterin' was back on stage at the Abbey Theatre, Dublin in December 1973.
Writer of 'The Scatterin' James McKenna and director Alan Simpson, talk about the play which tells the story of Irish emigration against a backdrop of the teddy boy era of 1950's Ireland. This clip from Tangents also features rehearsals for the show featuring John Kavanagh, Fran Dempsey, Veronica Duffy and Clive Geraghty.
This episode of 'Tangent's was broadcast on 3 December 1973. The reporter is Doireann Ní Bhriain.

The 'Tangents' series covered news and current affairs and was broadcast after the main evening news from 1972 to 1974.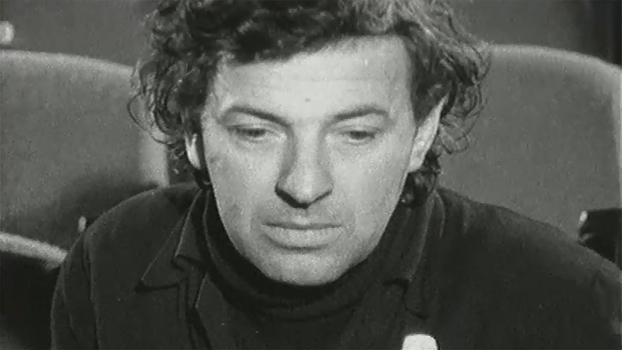 James McKenna (1973)