Having Triplets in 1970s Ireland
What was it like to have triplets in Ireland 40 years ago? On this day in 1973, 'Tangents' broadcast this report on the Glaxo Triplets Club, who give all its members a year's supply of free baby food.
On this occasion, the club are giving a prize to the hundredth family to join, the Bernies of Bray, Co. Wicklow. Cathal O'Shannon speaks to parents Ina and Dave, who say that the government grant of £100 doesn't go far enough. They had to go out and buy a washing machine, and weren't able to find a pram big enough to hold their three girls.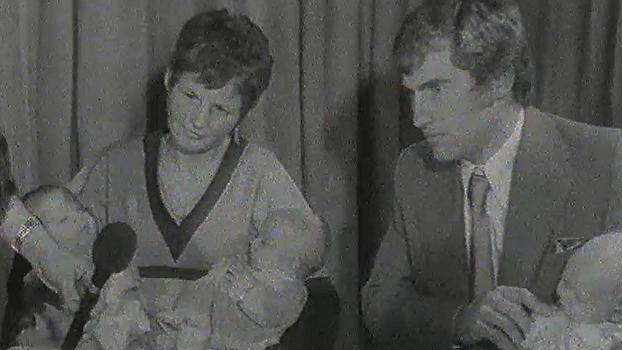 The Bernies of Bray, Co. Wicklow