As the "Custodian of the Nation's books" since 1880, the National Library of Ireland provides access to a unique record of Irish life.
RTÉ Archives looks back to 1979 and an interview with Alf MacLochlainn, the Director of the National Library. MacLochlainn talks to Freda MacGough about the National Library, the people that use the library, and the acquisition of an important photographic collection, the Lawrence Collection, which provides a pictorial social history of Ireland.

This excerpt is taken from the radio programme 'Personal Approach: The Nation's Bookshelves' which was broadcast on 23 August 1979.

The National Library of Ireland was established under the 1877 Dublin Science and Art Museum Act and opened its doors in 1880.
The photograph above shows the National Library of Ireland, Kildare Street from the top of the National Museum roof, Dublin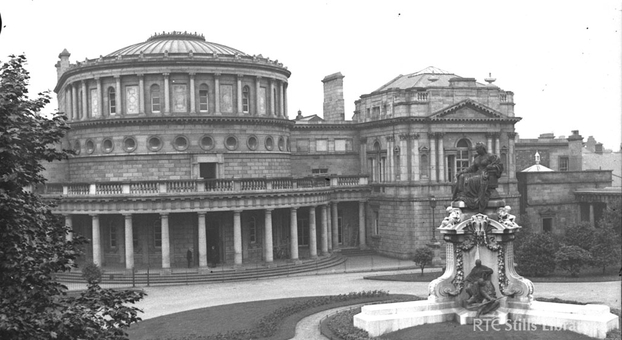 National Library of Ireland