Des Cahill reports for RTÉ News from the 1984 Ideal Homes Exhibition at the Mansion House, Dublin where leisure, fashion and relaxation are the order of the day.
Crowds flock to the exhibition which has been running since the 1950's. There is a big emphasis on leisure and relaxation at the exhibition with a reclining armchair with a built-in motor, which massages aching bodies, and a portable sauna which sells at £825. The main attraction of the day is the fashion show which continues the theme of sport and leisure as well as all the latest styles. The exhibition was opened by the Lord Mayor of Dublin, Michael O'Halloran.
An RTÉ News report by Des Cahill broadcast on 29 August 1984.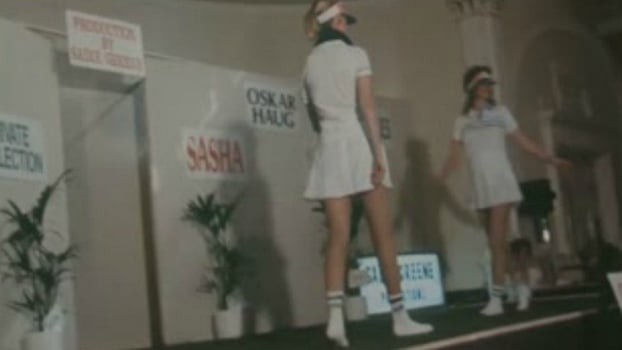 Ideal Homes Exhibition 1984 - Fashion Show