The destruction of the Nelson Pillar in Dublin is completed by the Irish Army.
On 8 March 1966 Nelson Pillar on O'Connell Street, Dublin was bombed. The pillar was so badly damaged that it was decided that it should be demolished altogether.
The Irish Army were brought in to complete the demolition. Their controlled explosion caused much more damage to O'Connell Street and its environs than the actual bombing.
Presented here is footage of the detonation of the remains of the pillar and the destruction that ensued. This footage is edited from RTÉ News rushes filmed on 14 March 1966.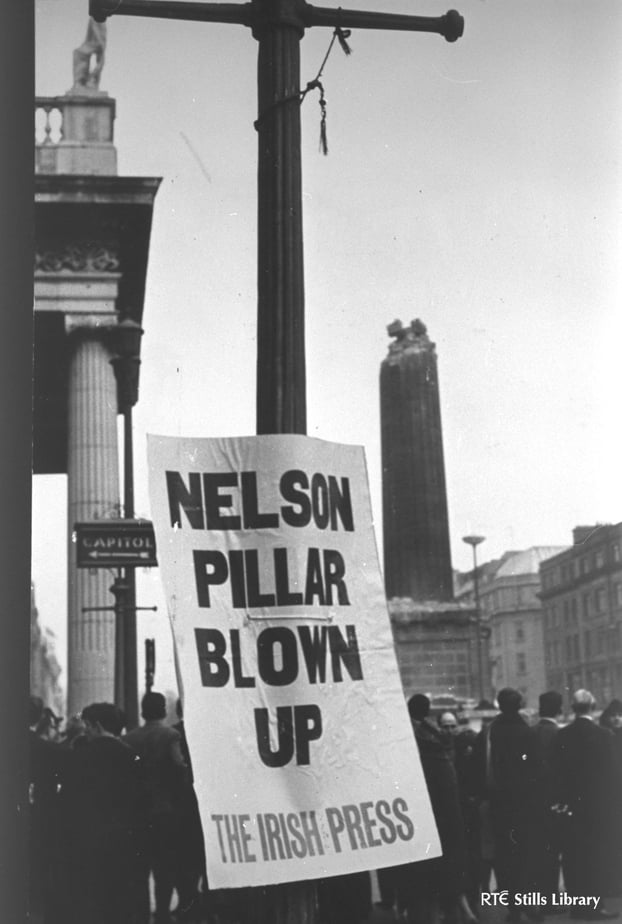 A view of Nelson Pillar in ruins on the day it was bombed, 8 March, 1966.