Gardaí do not believe the murder of Vincent Ryan, who was shot dead in Finglas yesterday afternoon, is connected to recent murders in Dublin city, including the shooting at the Regency Hotel.
The 25-year-old was well known to gardaí for his involvement in dissident republican activity and was a suspect for the murder of a Dublin criminal five years ago.
He died after being shot several times while sitting in his white Volkswagen Golf on McKee Road in Finglas yesterday afternoon.
The gunmen arrived in a silver or grey Volkswagen Golf.
The getaway car was found burnt out in the Victoria Bridge area on the Naas to Rathangan road.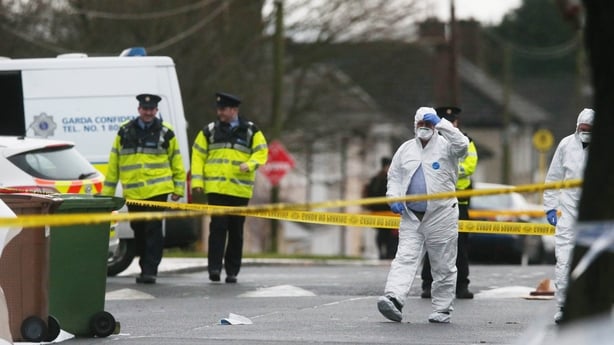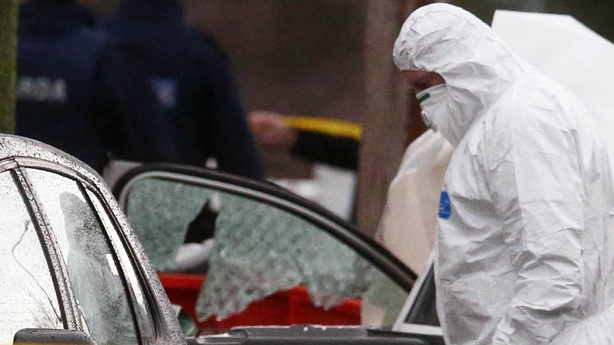 Vincent Ryan was charged but acquitted before the Special Criminal Court with possession of guns linked to the fatal shooting of Dublin criminal Michael Kelly, but remained a suspect for the murder.
His murder is believed to be connected to the ongoing feud between dissidents and criminals in Dublin which led to the murder of his brother Alan Ryan three-and-a-half years ago.
Gardaí are drawing up plans for a major security operation for Vincent Ryan's funeral.
They have been criticised in the past for not intervening in previous cases where there has been a show of strength by subversive organisations or gang members, including the recent funeral of David Byrne.
However, it is not against the law to put a tricolour on a coffin, provide a colour party or a paramilitary style escort.
Gardaí say they have to be conscious not only of the security situation but also the grief of mourners at the funeral.