The first indication that something terrible had happened came when Marguerite Bouniol was watching the evening news in her home in Paris.
A French woman had been killed in Co Cork. She knew immediately that it was her daughter, Sophie.
For 22 years, Marguerite and her husband, Georges, have been seeking answers, first from the Irish authorities, and then through an investigation that began in France when they lodged a formal complaint against their daughter's unknown killer.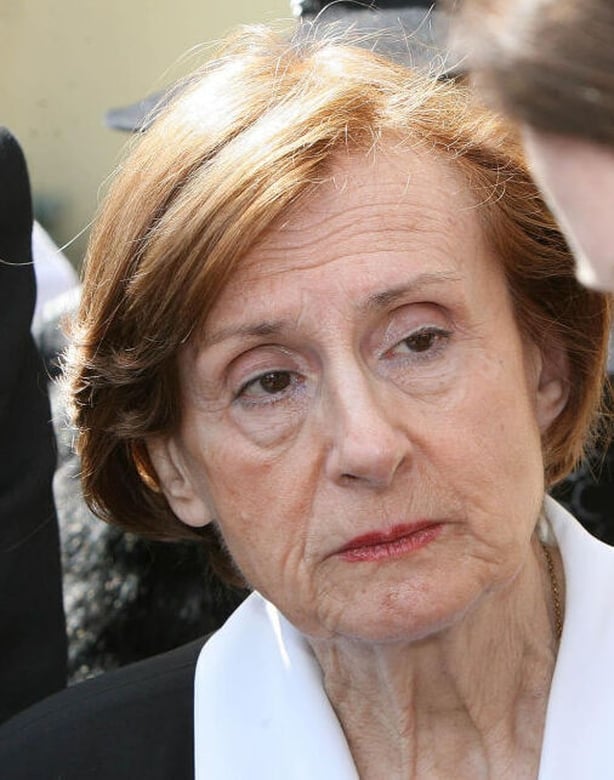 After a trial that lasted less than a week, they believe that justice has finally been served, to some degree, with Ian Bailey's conviction in absentia for murder.
---
Read more:
Watch: Ian Bailey wants 'truth to come out' over du Plantier murder
French decision is miscarriage of justice, says Bailey solicitor
Timeline: French investigation into west Cork death
---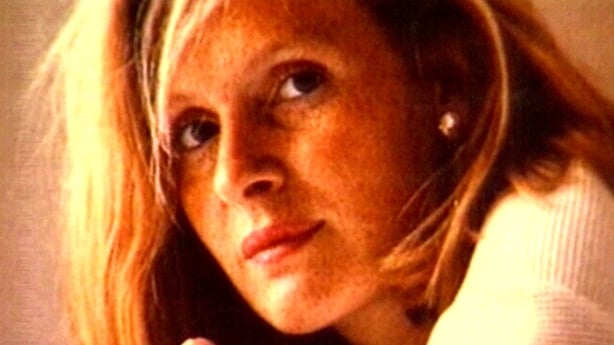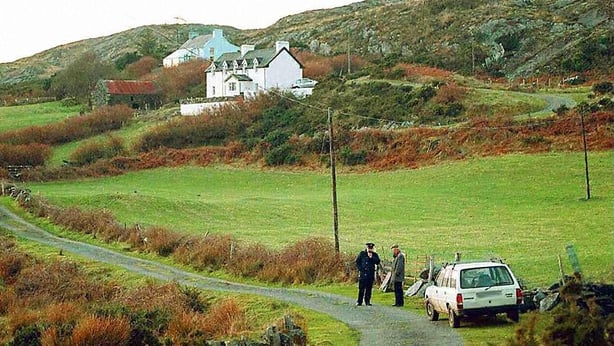 Two days before Christmas 1996, Sophie Toscan du Plantier's body was discovered by a neighbour in an isolated laneway beside the house her husband, Daniel, had bought her in west Cork.
She was wearing boots, a t-shirt and pyjama bottoms - they'd partly unravelled after being caught on the top of a barbed wire fence, suggesting she'd been running from an assailant when she was attacked.
During the trial in Paris, Ms Toscan du Plantier's family left the courtroom when graphic images were shown to the judges illustrating the severity of the blows she'd suffered to her head and body that night.
A post-mortem examination also revealed serious injuries to her hands - wounds that were consistent with self-defence.
She'd put up a desperate fight in a futile effort to ward off her attacker.
Photographs of a blood-stained concrete block and rock, used to inflict some of those injuries, were shown to the three magistrates during the trial.
A dark blue dressing gown had been trapped beneath the block, and the ground around the victim's body was covered in blood.
Gardaí found no signs of a struggle or an intruder inside Ms Toscan du Plantier's house.
It's believed she opened the door to her killer under the cover of darkness.
In the minutes before the magistrates returned with their verdict, a hush fell over the packed courtroom in Paris.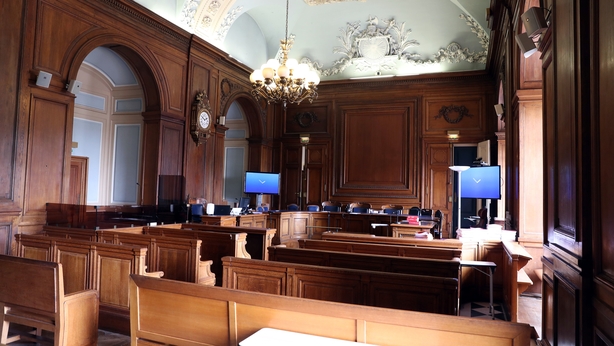 Sophie Toscan du Plantier's father and her only son, Pierre-Louis, were standing upright by their seats.
The family embraced when the presiding judge, Frédérique Aline, announced that Ian Bailey had been convicted of murder, and sentenced to 25 years in prison.
She said there'd been enough evidence to establish his guilt.
In delivering the verdict, the judge said there'd been testimony from several witnesses who'd claimed they'd seen marks on Ian Bailey's arms and forehead in the days after the killing.
She said these injuries hadn't been there before the murder, and she dismissed the accused's claims that he'd sustained the wounds from cutting down a Christmas tree and killing turkeys.
Ms Aline said Ian Bailey had admitted in his own diaries that he'd "wanted to kill" his partner, Jules Thomas, during a violent assault six months before the murder.
The judge said these "acts of extreme violence" were repeated on the night that Ms Toscan du Plantier was killed.
Ms Toscan du Plantier's father, Georges Bouniol, left the courthouse before other members of the family spoke to the media.
His wife, Marguerite, wasn't in court for the verdict, but had attended hearings earlier in the week.
After taking some time to consider the judgment, Pierre-Louis Baudey-Vignaud spoke haltingly of the verdict as a victory for his family, for the truth, and for the French justice system.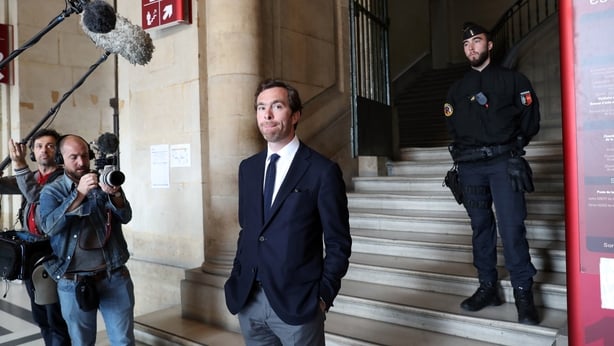 And he described Ian Bailey as a monster.
French authorities are now seeking the 62-year-old's extradition for a third time.
If that does happen, he'll be tried again in France, this time with a jury and defence lawyers present.
The family of Sophie Toscan du Plantier said they hope to see Mr Bailey appear in a French courtroom one day to be "convicted in person".
With no defendant, and no defence or jury, the trial was unusual even for the French journalists covering the case.
It also highlighted incompatibilities between the adversarial system of justice in common law jurisdictions like Ireland, and the mainly inquisitorial system used in most of mainland Europe.
In a closing speech to the court, public prosecutor, Jean-Pierre Bonthoux, said he didn't want to "stigmatise" another legal system, but added that there'd been "obstacles" that had impeded the French investigation.
He dismissed media reports which had suggested there was no proof that Ian Bailey had killed Ms Toscan du Plantier.
To the contrary, he said, there was lots of incriminating evidence against the accused - including, admissions that the 62-year-old had made himself.
Mr Bailey has repeatedly denied any involvement in the killing, and he's also denied ever having confessed to the crime.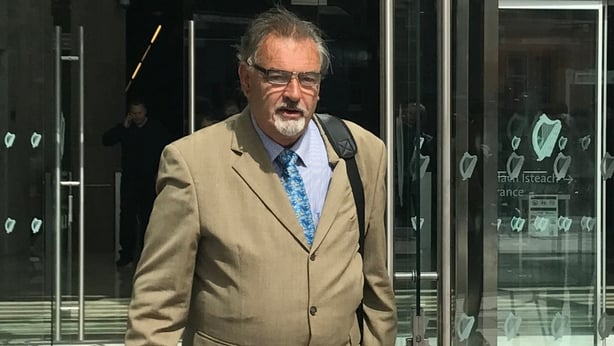 While Mr Bonthoux described him as a coward, he said the case against the accused "wasn't a witch hunt".
Much had been said about Ian Bailey over the course of the three-day hearing.
But the trial also gave Sophie Toscan du Plantier's family a chance to shine some light on the woman who's known to most simply as the victim of a "barbaric and atrocious crime".
As "parties civiles", or civil parties, the family had their own legal team in court. Their lawyers were able to ask questions of the witnesses and make observations to the judges.
The court was told that Sophie had been planning to have a baby with her husband, Daniel, a successful French film director who died in 2003.
They were to spend New Year's Eve together in Africa. There'd been many rumours of infidelity in the marriage, but at the time of Sophie's death she'd been reconciled with her husband and we were told that they were happy.
Daniel Toscan du Plantier didn't enjoy visiting the holiday home in west Cork and only went there once with his wife.
But to Sophie's son, Pierre-Louis, the house would come to represent his mother's spirit. He said he didn't sell the property after her death because to him, the terrible thing that had befallen her had happened outside the house.
He described the property in Cork as a harsh and dry place, something basic but comfortable.
And this too reminded him of his mother.
He believed that was why she had chosen it as a holiday home, as a refuge from her busy and more public life in Paris.
Pierre-Louis said his mother had loved the wildness of the Irish countryside, and the view over Fastnet Rock.
Several friends and family members described Sophie Toscan du Plantier as vibrant, brave and passionate, as a woman who would help anyone in need, who sometimes took risks, who might have even opened her door to a stranger in the night. She'd loved art, literature and music.
She was protective and fearless, and she taught her son about the sufferings of the world.
At 38, Pierre-Louis Baudey-Vignaud is now almost the same age his mother was when she was killed.
He told the court that while she was no longer physically here, she continued to live on through him.