The Minister for Education has said that 750 applications have been made by teachers who claim they are at "very high risk" of the coronavirus.
Norma Foley told the Oireachtas Special Committee on Covid-19 that 547, or 73%, of these applications had, to date, been successful.
She said these decisions were made by independent medical officials "separate from the Department of Education".
The minister said that officials would err on the side of teachers in cases that were difficult to determine.
Earlier, the Teachers Union of Ireland warned of what it described as a "chronic and massive" shortage of teachers.
General secretary Michael Gillespie told the committee that secondary schools in urban areas would be worst affected.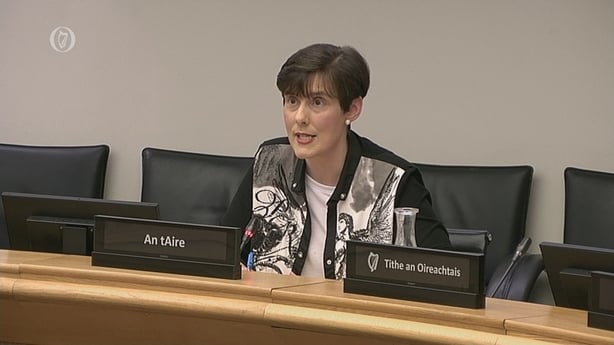 On Covid-19 testing, Ms Foley said there would be priority testing of schools where an outbreak was confirmed.
She said she had raised the issue with the Department of Health and the Health Service Executive and that schools would be "treated no differently to other environments".
The minister said the response to confirmed virus cases or outbreaks in schools would be led and managed by the HSE and any actions that needed to be taken by the school would be communicated directly by the HSE.
The management of individual schools would be informed if partial or full closure of facilities was necessary, she said.
Ms Foley said the definition of close contacts within a school would be determined by a risk assessment that would take account of individual factors within each school or class. She said it would not be automatically assumed that a whole class would be deemed as close contacts.
The minister said that close contacts would be directly notified by the HSE and advised to restrict their movements.
Ms Foley said that children who had a blocked or runny nose, but no fever, could continue to attend school, but if pupils needed paracetamol or ibuprofen, they must stay at home for 48 hours and parents should contact a GP.
The minister said there was no blanket policy to test entire classes or years. In the event of an outbreak, public health officials would determine the interventions that should be applied - from exclusion and testing of a small group of pupils to the closure of an affected facility.
Ms Foley said that, to date, payments of €160 million had been made to schools to plan for their reopening.
She said this funding was helping schools to implement physical measures - including reconfiguring classroom spaces, repurposing rooms, purchasing furniture, altering desk layouts and renting additional space on a short-term basis.
The minister said her officials had met primary and post-primary stakeholders again yesterday to discuss the reopening process.
Ms Foley said that teachers and post-primary students should wear face coverings when a physical distance of two metres was not possible. Other students may wear face coverings if they wished to do so, she added.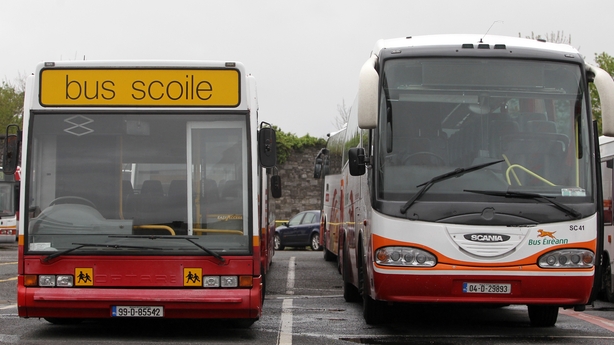 She acknowledged that school transport was an area of "considerable interest" and described it as a "massive daily logistical undertaking".
Responding to claims that the situation was '"chaotic", the minister said there would be a requirement for an "additional 1,600 buses and drivers" and that funding was being put in place to make that possible.
She said the Department of Education was not responsible for private transport services.
Ms Foley said arrangements for primary school transport would proceed as planned with services operating fully with additional safety measures in place - such as pre-assigned seating and extra hygiene and cleaning measures.
The minister said that Bus Éireann had advised her that about 400 of 2,100 post-primary services were in a position to operate at 50% capacity. She said this number should increase over the coming weeks and months.
Referring to yesterday's announcement on Leaving Cert grades, the minister said that estimated marks would be adjusted to ensure that a consistent standard is applied across all schools.
She said the changes introduced would remove the use of school-by-school historical data in the standardisation model and place a greater emphasis on the estimated marks provided to individual students.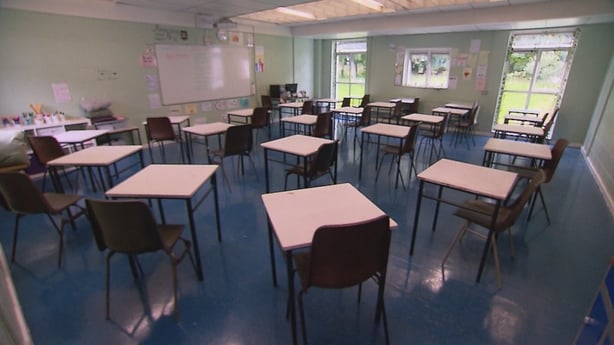 Earlier, teachers' unions raised concerns about physical distancing in schools and called for a review of the requirements.
Kieran Christie, general secretary of the Association of Secondary Teachers in Ireland, said he had several questions, including why no guidance had been given on the numbers that could congregate for school assemblies and staff meetings.
Unions said they were receiving reports that some schools have not yet put public health guidance on social distancing into place.
Andy Pike, of the Fórsa trade union, said it had received reports that a number of schools had either refused to purchase personal protective equipment or were requiring staff to reuse face masks, contrary to HSE advice.
The Irish National Teachers' Organisation called for a review to be undertaken, by the end of this month, to assess the reopening of schools, and to identify any improvements that may be necessary.
General secretary John Boyle said such a review must be "cross-governmental" and include input from the Health and Safety Authority, HSE, the inspectorate and other stakeholders.
He also called on employers to show flexibility for workers whose children may have to self-isolate in the coming months.