Publicans have strongly criticised the Government's €16 million support package announced for the industry yesterday.
The owners of so-called 'wet pubs' - whose doors have been shut since March - are calling for clarity and guidelines as to when they will be allowed to reopen.
Like thousands of pubs that do not serve food, the Swan Bar on Dublin's Aungier Street has been closed for nearly six months.
It has been in owner Ronan Lynch's family for three generations. He said the increased cash grants announced by the Government yesterday don't go nearly far enough.
"The emotional and financial stress, and the level of uncertainty, over the past few months have been huge," he told RTÉ News.
"We just do not know where we are going as a sector. The support package that was announced last night was insulting. It's a pathetic gesture from the Government. Our sacrifice has not been acknowledged."
Mr Lynch said the support grant will not alleviate any of the concerns of publicans, staff or suppliers.
"Whether you are open or not, busy or not, you still have fixed costs to pay. They have been continuing to mount during the closure. We are still none the wiser as to when we will open up.
"The future is bleak. The industry is on its knees."
Tánaiste and Enterprise Minister, Leo Varadkar, said yesterday that Ireland is the only country in Europe where pubs remain fully closed.
He said the Government was working with public health officials to draft protocols that might lead to the reopening of so-called 'wet' pubs - but there is no specific date as to when that might happen.
And that is causing immense frustration for people like Collette Nugent, who manages her father Noel's pub in Drogheda, Co Louth, called the Market Bar.
She said her dad is now using his pension to pay for the running costs of the bar - including lighting, heating, water, insurance and maintenance expenses.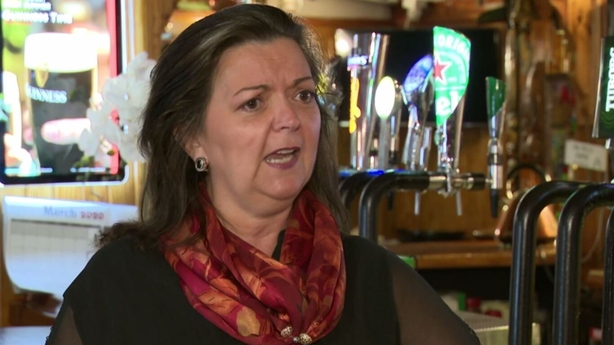 "It is just unacceptable. There is so much anger, upset and disillusionment in the industry. We are trying to do our best. There is nobody listening to us.
"We do not even have guidelines as to when we might be able to reopen. We do not have anything to aim for. They keep moving the goalposts," said Ms Nugent.
"We know this is a killer disease, but it is killing us as well. We are quite capable of opening in a safe, controlled environment.
"But we know we are not going to be permitted to reopen this side of Christmas, that is the reality of it."
Closed since mid-March, the Nugents are ready to open their doors as soon as they receive the green light from the Government, but they fear that will not happen until next year.