The Celebrity Operation Transformation leaders have kicked off their new and improved diet plans. To follow their meals, you will need an OT approved shopping list. You can get the shopping list for Week 1 here.
What will you be eating?
Day 8: Monday, 4th of September - Paprika Pork Steak
Day 9: Tuesday, 5th of September- South American Stir Fry
Day 10: Wednesday, 6th of September- Aubergine Pepper Pasta with Garlic & Chilli
Day 11: Thursday, 7th of September- Mango Chicken with Sweet Potato Wedges
Day 12: Friday, 8th of September - Prawns with Chorizo Potatoes
Day 13: Saturday, 9th of September - Five Minute Goat's Cheese & Beetroot Salad
Day 14: Sunday, 10th of September - Baked Pork Tenderloin with Pineapple Salsa
Note: Many of these ingredients will become cupboard staples and used in future recipes.Herbs can be used dried or fresh. Vegetables can be fresh or frozen.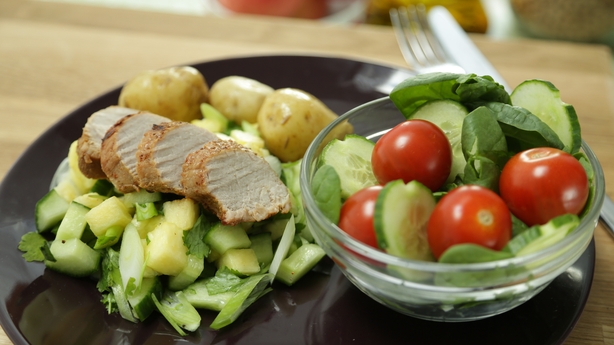 What do you need to buy?
Meat / Fish
2 Chicken Breasts
160g Uncooked Prawns (fresh or de-frosted)
2 (125g each) Sirloin steak
750g Pork steak
1 small pack Chorizo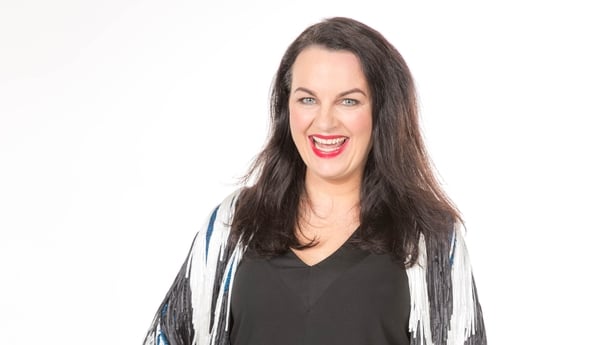 Vegetables/ Fruits / Herbs
250g Spinach
1 Tomato
200g Frozen Peas
25 Cherry Tomatoes
1 Yellow Pepper
2 Red Pepper
1 Orange Pepper
1 Red Onion
1 bunch Spring onions
550g Potatoes
400g Sweet potatoes
550g Baby potatoes
600g Green Beans
550g Baby Potatoes
1 Pineapple
1 Aubergine
2 Cucumber
1 Red chilli
1 bulb Garlic
1 bunch Coriander
1 bunch Parsley
1 pack Dried Oregano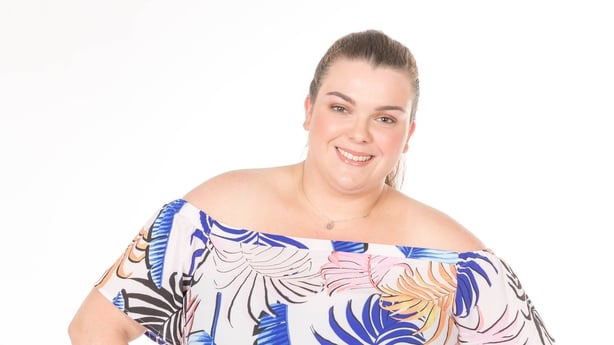 Dairy
1 small tub Parmesan Cheese
1 small tub Natural Yoghurt
120g Goat's cheese
Canned Goods and Sundries
1 jar Mango Chutney
1 bottle Olive Oil
1 bottle Rapeseed Oil
1 bottle Reduced sodium Soy sauce
1 jar Wholegrain Mustard
1 bottle Worcestershire Sauce
1 jar Honey
1 jar Beetroot
100g Wholewheat Pasta
80g Wholegrain rice
1 small pack Ground cumin
1 small pack Chilli powder
1 small jar Basil Pesto
1 small bottle White wine vinegar
1 small bottle Balsamic vinegar
1 jar Paprika
1 jar Smoked Paprika
Celebrity Operation Transformation will air on RTÉ One on Wednesday, 6th of September. To find your leader or for more information head to their site here.