I spent much of last year working as an editor on The Great Irish Famine project, and reading so much about the Famine both broke my heart and opened my eyes to the sheer scale of the horrors experienced by those who lived through it. In the last episode of the Famine Monologues, Catherine, the cottier girl who was the focus of the first episode, emigrates to Liverpool with her new husband. But it's not the promised land she expected.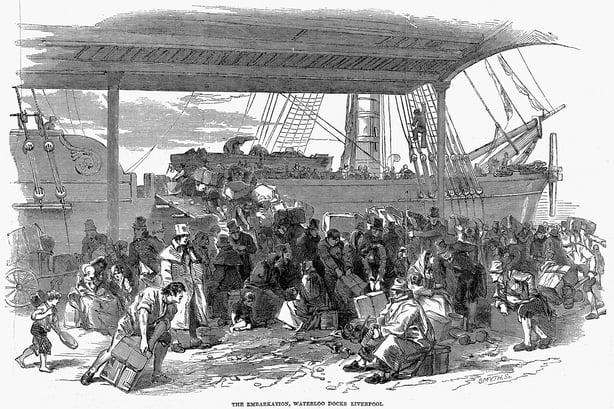 It's impossible to think about the Famine without thinking of emigration. Emigration is one of the main reasons why Ireland's population still hasn't reached pre-Famine levels, and it transformed not only Ireland but other countries, as this comprehensive piece by Ciarán Ó Murchadha explains. Catherine goes to Liverpool, and you can read more about what happened to the many real life Irish people who arrived in the northwest of England in this piece by Lewis Darwen.
We need your consent to load this rte-player contentWe use rte-player to manage extra content that can set cookies on your device and collect data about your activity. Please review their details and accept them to load the content.Manage Preferences

Others went much further away from home. At least 1700 Irish orphans were sent to to Quebec in Canada. You can read about the welcome they received in this fascinating piece by Mark McGowan. And thousands of young women "of good character", selected from Irish workhouses, went to Sydney in Australia - you can read about their epic journey in this piece by Perry McIntyre.
And of course many thousands of Irish people ended up in New York. You can read about how they changed NYC forever in this fascinating piece by Anelise Hanson Shrout. And you can read about what happened to the country the emigrants left behind in this heartbreaking piece by Kevin Whelan on the impact of the Great Famine on Ireland.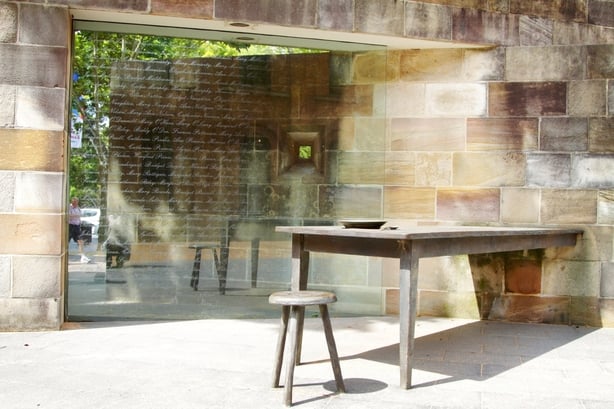 The Famine Monologues was produced by Eithne Hand with Sound Design by Jon Jon Meghian and Catherine is played by Caitriona Ennis. I hope this episode inspires you to read more about the realities of Ireland during the Famine. And I hope it reminds you that behind all appalling statistics, then and now, are real people whose suffering can never be forgotten.
Listen to all six episodes of the Famine Monologues on RTÉ.ie/podcasts. You can also follow the series on Apple Podcasts or Spotify.